Editors Note: Readers can rest assured that we at AmmoLand are certain Crosman Corporation did not authorize or OK, in anyway, the use of their product/s in such a dangerous and ignorant video.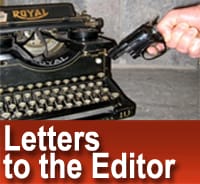 USA –-(Ammoland.com)- Hello Crosman Sales and Support,
Today I became aware of a poorly created PSA about firearms. The PSA was created by Sleeper 13 Productions, also referred to below as "the company". In the PSA the C11 is used to represent a firearm.
I am unsure if Crosman authorized the usage of the C11 pistol in the video without the marking and branding on the pistol removed or is just another victim of this reckless video production?
Occurring in the video are several activities that are illegal in every state. The activities show in the video encourage children to commit crimes.
These activities include one or more of the following actions:
Theft of personal property.
Unauthorized removal firearms by a minor child.
Unauthorized transport of firearms by a minor child.
Unauthorized transport of firearms to a school.
Unauthorized possession of ammunition by a minor child.
Concealed carrying of a firearms without a license.
Brandishing of a firearm.
Handing over of firearms to a person who may, or may not be prohibited from handling or receiving firearms.
Presentation of firearms in possible view and access of other children and additional prohibited persons not authorized to access the firearm in question.
Encouragement of a minor child to engage in an activity that would result in the possible expulsion of the child from the school.
Encouragement of a minor child to expose the privacy of another person without prior authorization.
If usage of Crossman products was not discussed or authorized then below are some information resources to assist in your followup efforts.
Vimeo.com PSA video URL : https://vimeo.com/114422865
YouTube.com PSA video URL : https://www.youtube.com/watch?v=VFOhBAH3zPA
Related Washington Post article : http://www.washingtonpost.com/news/volokh-conspiracy/wp/2014/12/22/how-many-crimes-can-you-see-being-committed-in-this-anti-gun-public-service-ad/
Sleeper 13 Productions Facebook Page : https://www.facebook.com/pages/Sleeper-13-
Productions/629051637112949
Sleeper 13 Productions Contact Email : [email protected]
Description : Sleeper 13 Productions is a collaborative production company founded by 3 Bay Area filmmakers, Bethany Line, Rejina Sincic, and Roy Wanguhu
Rejina Productions : http://www.rejinaproductions.com/
Rejina Sincic Contact Email : [email protected]
Regards,
Chris
AKA "Vectrexer" everywhere on the net