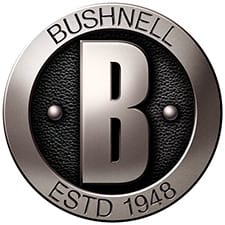 Overland Park, KS -(Ammoland.com)­- Bushnell established the Bushnell Bill McRae Lifetime Achievement Award to honor the legendary writer and photojournalist for the vast contributions he made to the optics and outdoor industry throughout his 50-year career.
Introduced in 2011, the annual award was established to both honor McRae and recognize journalists who have made a profound impact in the industry. This year, Bushnell has recognized David Petzal with the 2015 Bill McRae Lifetime Achievement Award.
Widely acknowledged as the dean of the gun writing fraternity, Petzal has engaged readers by educating and advising them about choosing and using optics in a variety of settings. Over the span of his 42-year career with Field & Stream, David has co-hosted the "Gun Nuts" TV show (which now is a streaming video blog on the Field & Stream web site), penned the monthly column "Ask Petzal", authored seven books and written thousands of features and product reviews. Known for his candid approach, his vast knowledge of guns, ammunition and optics has made him the "go to" source for information on how to be a better shooter at both the range and in the field.
A graduate of Colgate University, David served in the United States Army from 1963 to 1969, where he started his writing career. He has hunted all over the United States and Canada, as well as Europe, Africa and New Zealand. In addition to the lifetime achievement award, Bushnell endowed a scholarship at the University of California, Davis for students pursuing a degree in optical science and engineering.
The $7,500 annual scholarship at UC Davis, a nationally renowned optics institution, was the College of Engineering's first corporate-sponsored scholarship named for an individual.
For more information on Bushnell and its complete line of products visit www.bushnell.com.
About Bushnell
Bushnell has been the industry leader in high-performance sports optics for more than 65 years. Our guiding principle is to provide the highest quality, most reliable and affordable sports optics products on the market. And, our commitment to outstanding customer service and strong retailer partnerships is unmatched.