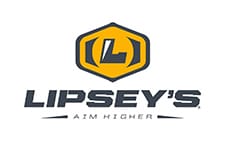 Baton Rouge, La. –-(Ammoland.com)- Lipsey's, a nationally renowned firearms distributor, was hard at work last Fall collaborating with Ruger's engineering team to add adjustable sights to the ever popular Ruger Bearcat 22 LR revolver.
The Ruger Bearcat continues to be a favorite of shooters and sportsman who want a lightweight, classic single action 22 LR revolver. The biggest challenge with the standard Bearcat has been getting the fixed sights to regulate with the ever increasing options in 22 LR ammo. Lipsey's and Ruger teamed up to solve this problem by adding fully adjustable sights while keeping the small and sleek profile of the classic Bearcat. Featuring 4.2" barrels, the adjustable sight Bearcats will be offered in both stainless steel and blue finish.
Lipsey's product development team, led by Jason Cloessner, wanted to continue to build on the Bearcat platform which continues to be a hot item throughout the firearms community.
When asked why he chose the Bearcat Cloessner said, "The Ruger Bearcat is one of my favorite revolvers to work with. Until we did the Shopkeeper, there weren't really any new variations on the Bearcat. The new adjustable sight Bearcats really turn them into the ultimate single action kit guns."
These new adjustable sight revolvers will be available this month but you can also get an early look at Lipsey's SHOT Show booth (#11329) January 20-23 2015.
Located in Baton Rouge, Lipsey's was originally formed as a wholesale hunting and fishing distributor in 1953. Today it is one of the nation's most prominent wholesale firearms distributors. The company, which sells exclusively to federally licensed dealers, has received a number of awards and accolades for its industry leadership. Moreover, Lipsey's is recognized for its dedicated team, excellent relationships with customers and top firearms manufacturers, and exclusive
For any questions about Lipsey's, visit www.lipseys.com or follow us on Facebook at www.facebook.com/lipseysguns or on Twitter @LipseysGuns.