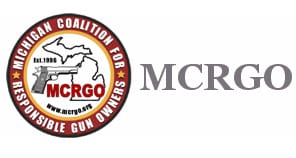 Michigan – -(Ammoland.com)-Last Monday, Governor Snyder vetoed the four firearm redefinition bills.
Commonly called the air gun bills, the package would have redefined firearms in state law to exclude most guns that don't use gunpowder to expel a projectile.
This would have made it easier for air gun and Airsoft enthusiasts to purchase those items online and from out of state and clear up questions regarding transport and registration of certain types of pistols.
Unfortunately, while the four Senate bills in the package reached the governor, an abrupt adjournment by the Michigan Senate on the final day of the lame duck session left the three House bills in the package pending. As a result, there would have been an inconsistent definition of firearms in state law.
Governor Snyder also vetoed the brandishing bill that would have defined brandishing in statutory law to reflect current case law and an Attorney General's opinion, excluding people from brandishing charges who are acting in self-defense or defense of another. Because the definition of brandish was added to the air gun package, the veto of those bills also affected this one.
Snyder has indicated that he will sign the firearms redefinition package and the brandishing bill in 2015 once it is sent to him in a consistent form. We expect to see action on both early in the 2015-2016 legislative session.
About:
The Michigan Coalition for Responsible Gun Owners is a non-profit, non-partisan organization. Formed from just eight people in 1996, we now have thousands of members and numerous affiliated clubs across the state. We're growing larger and more effective every day.
Our mission statement is: "Promoting safe use and ownership of firearms through education, litigation, and legislation" Visit: www.mcrgo.org