Mr. Shotgun Himself at MOJO Booth 1452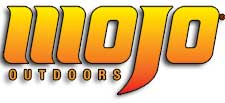 Las Vegas, NV -(Ammoland.com)- Rob Roberts, "Mr. Shotgun" himself, will be in the Mojo Booth No. 1452 Tuesday, Wednesday & Thursday until noon during SHOT Show 2015 at the Sands Convention Center in Las Vegas, NV.
Stop by the booth to view the all-new line of FATAL SHOT Custom Chokes ideal for WATERFOWL, PREDATOR and TURKEY hunting as well as most shooting sports. Rob will be available to provide detailed info on Mojo's all new line of FATAL SHOT Custom Chokes. The MOJO Line of FATAL SHOT CHOKE Tubes is a result of a partnership between MOJO Outdoors, a company with a long history of raising the bar in hunting and outdoor products and Rob Roberts Custom Gunworks.
Roberts has spent a lifetime making shotguns pattern to their highest potential. Using state of the art computerized pattern analysis machines that allows accurate results, plus years of experience in factoring them into getting the optimum performance out of the shotgun, also full line custom shop and building performance guns for major companies all over the world.
These chokes are designed to hold patterns longer and produce consistent point of impact.
About Mojo Outdoors
MOJO has long been recognized as the company that revolutionized waterfowl and dove hunting with their spinning wing decoys and from that became the world leader in motion decoys has continued to lead the way bringing innovative products to the market place that revolutionize how we hunt. MOJO is not just another "me too" company, our goal is to truly raise the bar. For more information, please visit www.mojooutdoors.com.
About Rob Roberts Custom Gunworks
Rob Roberts is well known to professional and serious shotgun shooters, as the "go to" guy to make your shotgun perform it's best. Rob tunes guns for some of the best shooters in the world and for thousands of hunters. He adds the "Performance" to such performance shotguns as the world renowned Benelli and others. A chance introduction to computerized pattern analysis years ago combined with his desire to make shotguns shoot better allowed Rob to test many concepts and methods and over the years he developed a "better product" to include a true custom line of chokes. For more information, please visit www.robrobertsgunworks.com.