WILTON, CT –-(Ammoland.com)- The March edition of GunBroker.com's FFL Unleashed newsletter will provide its stocking dealer affiliates with insight, tips, advice, and from-the-source recommendations on selling to the fastest growing group of firearms, ammo, and accessory consumers – women!
The National Sporting Goods Association (NASG) reports the number of women participating in shooting surged by 39 percent to 5.3 million from 2003-13 and in hunting by 21 percent to 3.8 million. Inspired by the National Shooting Sports Foundation's new report "Women Gun Owners: Purchasing, Perception and Participation" the March FFL Unleashed will call on its network of insiders for insight on optimizing sales to this critical and highly-profitable market segment.
The hallmark of FFL Unleashed is its "Marketplace Insight" column revealing analysis of information mined from the enormous mother lode of GunBroker.com transactional data. This issue's "Marketplace Insights" will focus on what firearms and related products women are buying most, and make the most money for GunBroker.com sellers. This data is available exclusively to FFL Unleashed subscribers.
The March "Critical Intelligence" column will be authored by ultra-avid shooter Lucretia Free who less than two years ago was a young California Bay Area mother plotting ways to keep her own children from encountering guns. An invitation to the range to "learn about guns" began her inspiring conversion, and today she not only shoots in numerous disciplines, but launched the publication "The American Woman Shooter." Lucretia will answer the question for dealers, "How can you sell to ME?"
Additional content will include advice on making gun stores and ranges more female friendly, how to create GunBroker.com listings attractive to women, and deep-dive NSSF data on the purchasing, perceptions and participation of women gun owners. And, the FFL Unleashed editor will go one-on-one with an industry leader focused on marketing its traditionally male-purchased products to women.
Jeff Siegel, CEO of Media Lodge said, "The numbers and reports make it undeniably clear. The rush of women gun owners and new female participants coming to the shooting sports represent a huge opportunity for the GunBroker.com FFL dealers. While this will be our first issue focused on optimizing this market, it absolutely won't be our last!"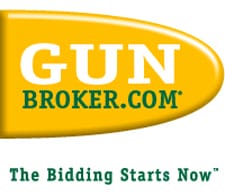 FFL Unleashed is compiled and distributed monthly by Media Lodge a division of IA Tech which is also the parent company of GunBroker.com.
FFL dealers can subscribe by establishing an account at https://www.gunbroker.com/Registration/RegStart.aspx. Monthly distribution via e-mail is backed by an archival website, however each issue also includes exclusive, proprietary content available only in the newsletters delivered to qualified subscribers.
To advertise in this issue of FFL Unleashed, contact Director of Sales Christen Everly at: [email protected]; or 952-847-4437 or Director of Sales Lee Sarles at: [email protected] or 952-847-4438.
About Media Lodge
Media Lodge develops powerful and influential interactive media brands and platforms for active enthusiasts and fans in the shooting, hunting, prepping, fishing, outdoor adventure, and spectator racing sports categories, effectively connecting advertisers with these high value and hard to reach audiences. Media Lodge designs custom programs for sponsors to drive maximum value for their advertising spend while creating new value for its online communities. Custom content, video and high-impact display ads are delivered at scale through its exclusive branded properties and network of North America's best enthusiast digital properties. Media Lodge has extensive experience and knowledge of active enthusiast markets and helps advertisers effectively deliver the right message to this loyal consumer base. Notable exclusive branded properties include 50campfires.com, the definitive source for car camping information, and GunBroker.com, the world's largest online auction site for firearms and shooting/hunting accessories and the most visited website in the shooting sports industry.