Next Stop for the Rinehart R100 is the renowned Cinnamon Creek Ranch in North Texas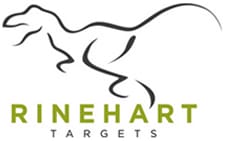 Janesville, WI -(Ammoland.com)- Rinehart Targets is pleased to announce the upcoming Rinehart R100 archery event, coming to you from Denton, Texas on April 18th and 19th.
The event will take place at the well-known Cinnamon Creek Ranch archery club. Cinnamon Creek has built a reputation as one of the premier archery facilities in the nation, creating an excellent fit for the R100 and its shooters.
"The R100 at Cinnamon Creek Ranch is an event we look forward to every year," stated President of Rinehart Targets, James McGovern. "The facilities and capabilities of this archery club are second to none, making this R100 an event you won't want to miss."
Archers of all levels and ages can experience the best 3D archery targets in the world within a fun and exciting setting at the Rinehart R100. Pre-registration for the Denton, Texas event with Cinnamon Creek Ranch is available through Wednesday, April 15th at 8:00pm EST. You may also register in person on the Saturday or Sunday of the event. Hope to see you all there.
The Rinehart R100 is off to an excellent start this year and with several events remaining on the 2015 schedule, things are just starting to heat up. Be sure to visit the R100's all new website at https://www.r100.org/ for event information and registration.
Pre-Register for the Denton, Texas R100 at: https://www.r100.org/events/.
About the Rinehart R100
Since 2003 the Rinehart R100 has been providing archery lovers with an event fit for participants of all levels and ages. Like Rinehart Targets Co., the event is focused on family and introducing new shooters to the great sport of archery. The combination of fantastic venues and an opportunity to spend a day finding the ten ring of "The Best Archery Targets in the World" makes this event a must for all outdoor enthusiasts, young and old.
For more information, please visit www.r100.org.