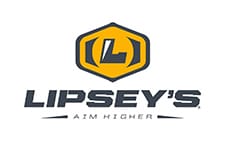 Baton Rouge, LA –-(Ammoland.com)- Lipsey's, nationally renowned firearms distributor, has completed collaboration and development with Ruger to create the highly anticipated Ruger Flattop 357 Magnum / 9mm Convertible revolver.
The new Lipsey's Exclusive Ruger Flattop 357 Magnum / 9mm Convertible is built on the mid-size 357 frame and is available in four models. Both 4-5/8" and 5-1/2" barrel lengths are available in blue or stainless steel. All four models feature slim rosewood grips, adjustable sights, and a convertible 9mm cylinder. Lipsey's Product Development
Manager, Jason Cloessner, again found a niche in the market that was clamoring for these unique, versatile revolvers.
"The original Ruger Flattop was chambered in 357 Magnum. With the success of our 44 Special and 45 Colt Convertible Flattops, engineering a new version chambered in 357 Magnum was the next logical step. By including the convertible 9mm cylinder, shooters now have one of the most practical and affordable shooting centerfire single actions revolvers made."
The workmanship of the Ruger Flattop 357 Magnum / 9mm Convertible has feel and appeal sure to exceed the demands of even the most particular shooter. The best news for fans is that is begins shipping immediately.
Located in Baton Rouge, Lipsey's was originally formed as a wholesale hunting and fishing distributor in 1953. Today it is one of the nation's most prominent wholesale firearms distributors. The company, which sells exclusively to federally licensed dealers, has received a number of awards and accolades for its industry leadership.
Moreover, Lipsey's is recognized for its dedicated team, excellent relationships with customers and top firearms manufacturers, and exclusive product offerings.
For more information about Lipsey's, please visit www.lipseys.com.