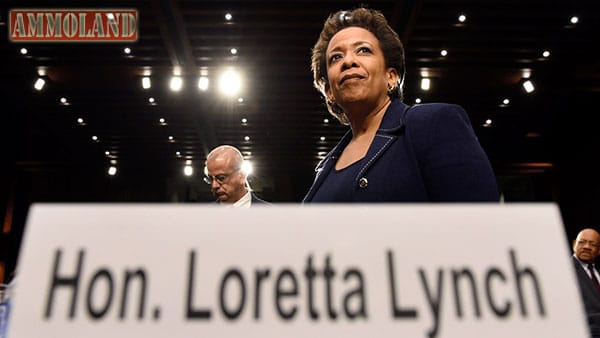 Fairfax, VA -(Ammoland.com)- On April 23, 2015, President Obama's U.S. Attorney General Nominee, Loretta Lynch, was confirmed in the U.S. Senate by a vote of 56-43, becoming the latest (but not likely the greatest) Attorney General of the United States.
As we previously noted, working as the nations' top law enforcement officer, Lynch will wield a huge amount of authority that could directly impact Americans' Second Amendment rights. During her confirmation hearing, Lynch expressed her support for the Obama administration's position to ban semi-automatic rifles owned by millions of law-abiding Americans.
In addition to stating that she would work to resurrect the 1994 Clinton semi-auto ban, she also indicated support for outlawing standard-capacity magazines that can hold more than ten rounds.
NRA opposed Lynch's confirmation.
About the NRA-ILA
Established in 1975, the Institute for Legislative Action (ILA) is the "lobbying" arm of the National Rifle Association of America. ILA is responsible for preserving the right of all law-abiding individuals in the legislative, political, and legal arenas, to purchase, possess and use firearms for legitimate purposes as guaranteed by the Second Amendment to the U.S. Constitution.
For more information, pleasse visit: www.nra.org Be sure to follow the NRA on Facebook at NRA on Facebook and Twitter @NRA.