Oct Statement On Passage Of HB 910.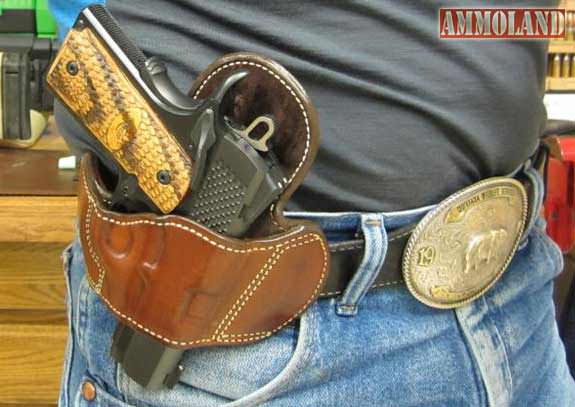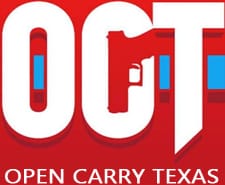 Temple, TX –-(Ammoland.com)- Recently, the Republican led house passed HB 910, the licensed open carry bill on 101-42 vote.
For the first time in Texas history, an open carry bill has passed two chambers of the legislature. We would like to thank Chairman Larry Phillips (R-Sherman) for his hard work in building support for this important legislation that allows handgun license holders to decide whether to carry a firearm openly or concealed in Texas and across the country.
We also are extremely appreciative of the legislature for voting to adopt Rep. Dwayne Burns' (R-Cleburne) amendment to lower the penalty from a Class A misdemeanor to a Class C misdemeanor for accidentally walking past a 30.06 sign.
We'd also like to recognize and commend Chairman Harold Dutton (D-Houston) and Rep. Matt Rinaldi (R-Irving) for their amendment which would prevent law enforcement officers from stopping law abiding gun owners simply for wearing a holstered handgun.
We now encourage the legislature to hear and pass bills that will affect the other 97% of Texans that choose not to pay for a handgun license and surrender their rights. HB 910 is a step in the right direction for fixing the CHL, now let's fix the loss of our right to keep and bear arms.
"Our members have worked hard the past two years to make this happen," remarked OCT President CJ Grisham.

"Obviously, it's not everything we've been fighting for, but if you don't fight, you can't win. Anyone in business will tell you that you never ask for what you think they're going to give you. You always ask for more and you might be surprised with what you get."
About Open Carry Texas: Our purpose is to 1) educate all Texans about their right to openly carry rifles and shotguns in a safe manner; 2) to condition Texans to feel safe around law- abiding citizens that choose to carry them; 3) encourage our elected officials to pass less restrictive open carry legislation for all firearms, especially pistols; and (4) foster a cooperative relationship with local law enforcement in the furtherance of these goals with an eye towards preventing negative encounters. www.opencarrytexas.org