$75 Mail-In Rebate Offered with Purchase of Any New T/C Venture Rifle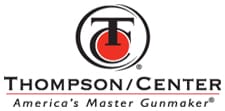 Springfield, MA -(Ammoland.com)- Smith & Wesson Corp. announced today that Thompson/Center Arms is currently offering consumers a limited-time mail-in rebate for the purchase of any new T/C Venture rifle.
Available from now through December 31, 2015, the Thompson/Center Arms promotion will provide new purchasers with a $75 mail-in rebate. The T/C Venture is available in 15 different calibers. Models include the T/C Venture blued, T/C Venture Weather Shield, T/C Venture Predator and T/C Venture Compact. The T/C Venture lineup provides today's all-season hunter with a variety of options.
Noted for their consistent performance and guaranteed Minute of Angle (MOA) accuracy, the T/C Venture family of bolt-action rifles provides consumers with a variety of high quality features only available through Thompson/Center Arms. Dependable, versatile and value packed, the award-winning T/C Venture rifle was engineered specifically for today's dedicated sportsmen and women. Each T/C Venture rifle features a match-grade precision barrel, match-grade crown and 5R rifling for superior accuracy and performance. Additional standard features includea user-adjustable trigger, nitrate-coated fat bolt design with 60-degree lift, composite stock featuring traction grip panels, QD sling swivel studs, and a single stack 3+1 detachable nylon magazine.
The new promotion is limited to one rebate per new T/C Venture rifle and is only valid in the United States and Canada for those individuals who are legally able to own and possess firearms. The mail-in rebate cannot be combined with any other Thompson/Center Arms brand promotion and all rebates must be postmarked by January 15, 2016 in order to qualify.
For more information on the T/C Venture rebate and to learn how to apply, visit www.tcarms.com.
About Smith & Wesson
Smith & Wesson Holding Corporation (NASDAQ Global Select: SWHC) is a U.S.-based leader in firearm manufacturing and design, delivering a broad portfolio of quality firearms, related products, and training to the global military, law enforcement, and consumer markets. The company's firearm division brands include Smith & Wesson, M&P, and Thompson/Center Arms. As an industry leading manufacturer of shooting, reloading, gunsmithing and gun cleaning supplies, the company's accessories division produces innovative, top quality products under Battenfeld Technologies, Inc., including Caldwell Shooting Supplies, Wheeler Engineering, Tipton Gun Cleaning Supplies, Frankford Arsenal Reloading Tools, Lockdown Vault Accessories, and Hooyman Premium Tree Saws. Smith & Wesson facilities are located in Massachusetts, Maine, Connecticut, and Missouri.
For more information on Smith & Wesson, call (800) 331-0852 or log on to www.smith-wesson.com.