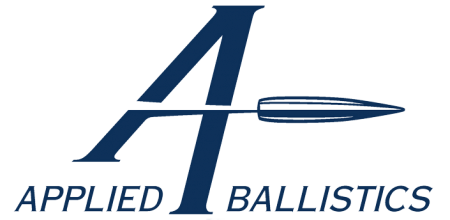 Cedar Springs, MI –  Applied Ballistics, LLC, has announced their title as a Shooter Level Sponsor for the US Rifle Team (F-T/R) for the 2015, 2016 and 2017 seasons; providing $1200 in donations for the competitions each year.
Applied Ballistics' sponsorship will provide cash and materials for the Back-to-Back World Champion team; $1000 in cash and $200 in materials each year. With individual shooters on the team comprising of some of the best in the nation and the world, each shooter expects to compete at the highest level and win.
This sponsorship is in addition to Applied Ballistics' current and ongoing sponsorship with the Michigan F-T/R Rifle Team, expanding their state-level sponsorships to a national level.
The US Rifle Team (F-T/R) travels the globe representing the US in International and World Championship Matches. Each match is composed of F-Class Competitions; with ranges out to 1000 yards.
F-T/R is defined as scoped .308 or .223 rifles, fired off bipods at ranges out to 1200 yards (although 1000 yards is more common).
"At Applied Ballistics', our mission is to be the complete and unbiased source of external ballistics information for long-range shooters," stated President, Bryan Litz.  "Our involvement in sponsoring competitive rifle teams at the state and national level demonstrates our commitment to the long range shooting community in that we continue to support every level of shooter and their capabilities – and are always here to help them improve."
About Applied Ballistics, LLC
Applied Ballistics' mission is to be the complete and unbiased source of external ballistics information for long-range shooters.  We're highly active in R&D, constantly testing new claims, products and ideas for potential merit and dispensing with the marketing hype, which can make it so difficult for shooters to master the challenging discipline of long range shooting.  We believe in the scientific method and promote mastery through understanding of the fundamentals. Our work is passed on to the shooting community in the form of instructional materials, which are easy to understand, and products such as ballistic software which runs on many platforms.  If you're a long range shooter who's eager to learn about the science of your craft, we're here for you.
###