By Andy Lightbody; AmmoLand Auto Editor
The Toyota 4Runner is big, it is brawny and it loves the dirt!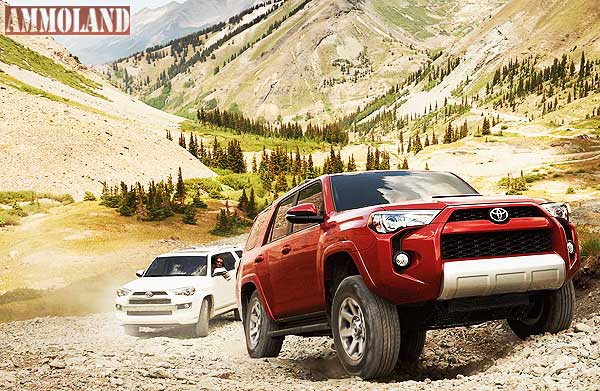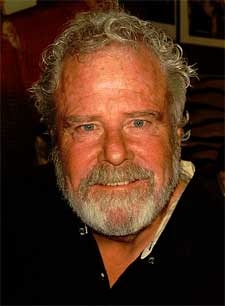 Grand Junction, Co. –-(Ammoland.com)-  In today's world of itty-bitty, small, medium and dozens of "crossover SUVs," many companies in the auto maker world have all but abandoned the full-size SUV marketplace.
Many feel that this segment is going the way of the dinosaur and extinction.
Drive, test, climb, rut and thrash the Toyota 4Runner… and you can instantly see how wrong that philosophy is or should be! If you like the dirt, the back country trails and enjoy getting serious with your outdoor hunting, fishing and camping adventures, the 4Runner is one of those distinct vehicles that will get you to where you want to go and back. And in a style and comfort level that is going to please and surprise.
To begin with, it is one of the few remaining SUVs today that utilizes "body-on-frame" construction. Without getting technical, it translates to a design for some serious off road travels and capabilities. And while it won't give you the ride comfort of a car-based crossover SUV when on the pavement, the 4Runner does not pretend to be a mini-van for the soccer Mom!
Regardless of model (SR5, Trail, Limited or TRD Pro), all sport the same 4.0 liter V6 engine that kicks out 270 horsepower and 278 pound-feet of torque. The tranny is a five-speed automatic, and all can be ordered with 4WD.
Why anyone would want an SRT or Limited with just rear-wheel drive is beyond our comprehension!
Part time or full time 4WD is available depending on model, and on the Trail and TRD Pro lines, there's a locking rear differential for better approach and departure angles (33 and 26 degrees).
The 4Runners also have both a "hill-start" and "downhill assist" systems. The downhill assist control is great when going down slippery/wet/muddy/snowy hills and automatically keeps the vehicle at a low speed so that the driver can focus on and keep their attention on steering. On the flip-side, the hill-start control helps keep the vehicle from rolling backwards when starting up an incline.
Toyota's A-Trac is an active traction control system that distributes needed torque to any wheel that has the most traction. As an option, you can add the Kinetic Dynamic Suspension System (KDSS) which will automatically disconnect the vehicle's stabilizer bars in low-speed offroading conditions when traveling though deep ruts, and over rocks and boulders. In plain English, it smoothes the ride when you are extreme trail blazing!
Throw in a ¼" steel front skid-plate to protect the driving components up front, and 9-9.6 inches of ground clearance, and the 4Runner is up for most all off road challenges. If you are an experienced off road traveler, all the buttons, switches and gizmos in the vehicle will allow you to adjust everything to your "Baja-racing/driving" skills. If you are not familiar with all the "fine tuning options," it may take a little getting used to and awhile to sort it all out.
When it's time to get back on the road, simply flip the switches to put the vehicle back into the standard rear-wheel drive mode, and its ready for pavement driving, where the 4Runner is rated to deliver 17mpg in the city and 21mpg on the highway. Both those mileage figures are pretty realistic for a vehicle that tips the scales at 4425 pounds.
With the trailer hitch/tow package, the 4Runner is rated to pull a travel trailer, boat or flat-bed with camping gear and ATV toys up to 4,700 pounds. We pulled a 3250 pound travel trailer, and while the 5-speed auto transmission is adequate for driving and towing, a more modern tranny with an additional gear or two would be a welcome addition.
While the exterior of the 4Runner screams "dirt beast," the interior actually is pretty tame and laid out well. Front and rear passenger seating rates as very good, and the materials are great quality and comfortable. Dials and gauges are centrally located and make sense for easy reading and function. Our test vehicle came with lots of whistles and bells— touchscreen audio, nav system, smart phone apps, backup camera, opening/tilt sunroof, and plenty of both 12volt and 120 volt power outlets.
In the rear, was a sliding cargo deck that was a nice touch for aiding in loading and unloading our sporting goods goodies. The rear seat folds flat to the floor, so long gun cases and oversized gear (tent, sleeping bags, and canoe paddles) all fit into the roomy nearly 90 cubic feet of storage area. Up on top, a large roof rack handles the overflow, or area for a canoe or kayak.
If you plan on driving and spending most of the time on the road, there are better family vehicles to probably select from. The Jeep Grand Cherokee and the Dodge Durango are two, for consideration.
With the 4Runner now celebrating its 30th anniversary, it's a vehicle that has not been compromised in the hardcore, go nearly anywhere department. And for us… that's a good thing!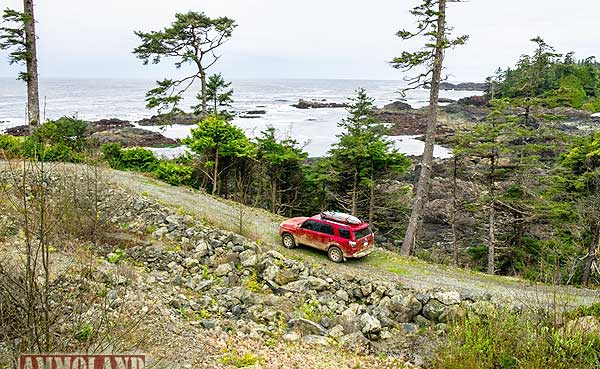 About:
Andy Lightbody is a TV/Video producer and host, as well as an outdoor writer/photographer. Lightbody is the former Managing Editor for Western Outdoors Magazine; Senior Editor at Petersen's Hunting Magazine and Editor of the Guns & Ammo Book Division.
He remains an avid shooter, hunter and angler, as well as a regular contributor to the Sportsman's Warehouse publication-Sportsman's News Magazine. Visit Rocky Mountain Television/Productions : www.rmtv.net