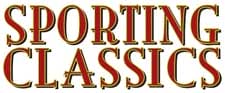 USA – -(Ammoland.com)- Blaser USA and Sporting Classics are companies driven by passion: passion for the outdoors, the hunting industry, and the future of our hunting heritage.
Blaser's customer magazine is even titled Passion, and Sporting Classics has been wholly devoted to preserving "the heritage, the romance, the art of hunting and fishing" since its inception in 1981.
The two companies are brimming with excitement about their work, but they want to hear from you, the public, about your passion for hunting and its future. In a joint contest, Blaser and Sporting Classics are looking for essay and video submissions for the subject, "Hunting has a future, because . . ."
It's a powerful question, calling for a profound statement; and as a lover of the outdoors, of wildlife, of hunting, it's one you should answer. Contest submissions can be made in a number of ways. Essays of 150 words or less and videos of one minute or less both qualify you to win. The contest is completely free and no registration is required.
To get your passion pumping, the winner will receive a Blaser R8 Professional S rifle and a trip to Isny, Germany to visit the Blaser, Mauser and J.P. Sauer & Sohn factories. The Professional S includes Blaser's innovative pull-back bolt that eliminates raising the bolt handle before ejecting and loading a cartridge. As with all Blaser R8 rifles, this platform provides the versatility to shoot up to 40 different calibers with the same rifle.
The winner will also receive a complimentary subscription to Sporting Classics magazine and Sporting Classics Daily. All submissions must be received by September 1, 2015, to be eligible to win.

The world needs passion for the outdoors, passion for the timeless art and science of the hunt, and passion for the design of tools that make hunting even better. Combine that passion with top-quality products from Sporting Classics and Blaser to fuel the fire, and the future of hunting looks bright.
Send your entry via email to [email protected] with the subject line: "Sporting Classics/Blazer giveaway." You can also submit via Facebook or Twitter by tagging Blaser USA and/or Sporting Classics in your post or tweet. You may also send your entry by mail: Blaser USA, 402 East Ramsey, Suite 301, San Antonio, TX 78216.