By Andy Lightbody; AmmoLand Auto Editor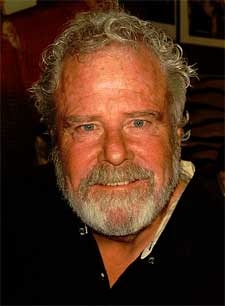 Grand Junction, Co. –-(Ammoland.com)- At first glance, your immediate comment about the 2016 Mazda CX-5 is likely to be… "What's it going to be when it grows up?"
For the truth is, the CX-5 is really a mini SUV. But here is where looks can be deceiving!
The MAZDA CX-5 made its debut in 2013 when it replaced the very-slightly larger CX-7, which many of us rated as sluggish and generally non-responsive, even though it had a pleasing body style.
The CX-5 has been on a favorable roll ever since, and for 2016 gets a minor exterior revamp with a new grille and some cool looking LED headlights. Seventeen-inch wheels are the standard on the base-model Sport and mid-priced Touring, with nineteen-inch wheels are standard on the top-of-the-line Grand Touring version to give it even a more flashy design.
Based on a 106.3 inch wheelbase chassis, and sporting an overall length of just over 179 inches, the styling of the little SUV is sporty and doesn't look like a shoebox with wheels. Optional roof-rails are also offered, and adding a real roof-rack as an after-market add-on is a personal choice that would greatly increase carrying capacity of the vehicle for gun gear, duffle bags and other camping/fishing equipment.
The MAZDA CX-5 series comes with a choice of front-wheel drive (FWD) or All-Wheel Drive (AWD).
Opt for the AWD feature and the vehicle comes standard with a 2.5 liter Sky Activ four-cylinder powerplant that kicks out 184 horsepower and 185 lb-ft of torque. It's mated to a super smooth six-speed automatic transmission that has a "drive-mode" selector that allows the driver to tailor the driving response to your individual likes or moods. Flipped into the Sport Mode, the little SUV is sprite, responsive and a heck of a lot of fun to drive and hammer!
In spite of the short wheelbase and a width of just over 72 inches, the CX-5 and a well tuned suspension system likes to rev, run and corner well at both low and high speeds. It won't will drag races with a 0-60 mph best of 7.9 seconds, but the engine is smooth, the transmission is even when up or downshifting, and at 75-80 miles-per-hour highway speeds, it is exceeding quiet. Mazda has added more/better insulation for 2016 across all model lines. Some of the other vehicles in this small class are saddled with engines that rev so high at the freeway speeds that they sound like over-caffeinated food blenders!
In the fuel economy department, the CX-5 with the 2.5 liter engine is rated at 24 mpg in the city and 30 mpg on the highway. With a 15.3-gallon (regular unleaded) fuel tank, you've got an honest highway cruising range of over 450 miles. Even in the city, or when you're in the back-country and on the trails, it's 350 miles of outdoor fun before refueling.
While some may feel that you have to always 14-20 inches of ground clearance in order to hit the off-road trails.
The little CX-5 with its 8.5 inches of clearance is perfectly happy in the dirt with the AWD that uses an active torque split system that automatically adjusts the power between the front and rear axles to take advantage of the best traction and control. Gravel roads and some rutted trails out to a favorite prairie dog hunting location was a breeze! Even some steep, slippery-slope climbing to some mountain beaver ponds for brook trout was easy.
Inside the CX-5, there is room for 5 occupants, but 4-adults are going to fit best. Driver seat is 8-way electric for great positioning, and even the back seats have large "tush cushions" for added comfort. The way the back seats are positioned, there's actually pretty good rear passenger legroom. But, because of its small size, when the back seats are occupied, you're only going to have 34.1 cubic feet of cargo space for your sporting gear. With the seats folded flat, you'll have almost 65 cf and that's on par with other vehicles in this class.
Order up the top-of-the-line Grand Touring model, and there are enough options, whistles and bells in the luxury department to rate some pretty lavish appointments… keyless entry/ignition, driver-assistance safety features, speed-adjusting radar cruise control, Bose sound system, 7-inch touch screen, auto headlamps and wipers, backup camera, lane-drift sensors/warning, and an intuitive multifunction control knob in the center console that enables the driver or front passenger lots of feature controls.
The CX-5 is rated to pull up to 2,000 pounds with an optional tow package, and for dragging small boats, pop-up campers or a flat-bed trailer with a couple of ATVs, you're going to find that the updated little SUV may be mini, but it has a lot of functionality and might!
About:
Andy Lightbody is a TV/Video producer and host, as well as an outdoor writer/photographer. Lightbody is the former Managing Editor for Western Outdoors Magazine; Senior Editor at Petersen's Hunting Magazine and Editor of the Guns & Ammo Book Division.
He remains an avid shooter, hunter and angler, as well as a regular contributor to the Sportsman's Warehouse publication-Sportsman's News Magazine. Visit Rocky Mountain Television/Productions : www.rmtv.net