(Read the full article on Springfield-Armory.com)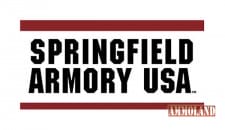 Geneseo, IL – -(Ammoland.com)- What do you think of when you hear the term "midsize?"
My personal definition? It's larger than the smallest and smaller than the largest. Yeah, I know it's a smarty-pants answer. But it is a good way to define it.
Midsize pistols are among the most popular in the handgun market because they offer a greater range of versatility than either full-size or subcompacts. But since there are so many midsize pistols from which to choose, you have to base your purchase decision on what you want to use your pistol for.
To illustrate this point, let me show you how I evaluate two of Springfield Armory's flagship midsize pistols in a head-to-head comparison. 

The two pistols that I'll compare are the 1911 Range Officer (RO) Champion and the XD-S 4″ pistol.
Here are the major considerations I will use to evaluate these models. They may differ from yours:
Performance in a competition environment: I don't care if it is concealable or light or easy to carry. I don't care if it is inexpensive or easy to operate. I just want it to allow me to achieve my highest score possible.
Versatility: This may be the most important factor for my midsize pistol. Namely, "do it all." I want a gun with high performance but is still light and small enough to carry, to be both concealable and still fun to fire hundreds of rounds through on a range day.
Concealability: At the opposite end of the competition spectrum, its only purpose is to be the easiest thing I can carry discreetly. I will gladly give up a little shootability to be able to have it when I need it.
Between these two very different formats of midsize guns, it's important to remember that each has its own strengths. To help figure out which might be the best, I evaluated each pistol with the following criteria:
Intended purpose – Ease of use, comfort, versatility, etc.

Rating – Scored 1-10 on each intended use and averaged the ratings.
Category – I broke their ratings into two categories – measurable specifications and subjective preferences.

Here are the specific parameters by which I will judge:
Size and weight based on the spec sheets: When it comes to concealment and carry, smaller is better; bigger is usually better for everything else.
Outright performance based on speed and accuracy: I look at how well it shoots and how well I can shoot it. They are not always the same thing.
Fulfillment of my priorities:

Priority No. 1 – Recreation
Priority No. 2 – Defense
Priority No. 3 – Concealment
My plan is to use my new midsize pistol for many things, but I have prioritized it mainly for recreation – meaning sport, competition, and range practice.
This won't be my default, everyday concealment gun. For me, that is an XD-S 3.3, but this gun must still fulfill the concealment role. It also won't be my daily competition or range gun, which is an XD(M) 5.25″ or 5″ 1911.
SEE ALSO: XD-S Single Stack Summer 
My second primary usage for this gun is an all-around defense role – meaning personal, home and auto. To fulfill this requirement, the pistol I choose needs to be portable, light and compact enough to carry and move around easily from vehicle to open carry but still allow for concealment use if needed.
Let's start by evaluating the size and weight from Springfield Armory's spec sheets on both pistols. 
Midsize Pistol Spec Comparison
After comparing the weights and sizes, it's clear the XD-S 4″ is shorter, thinner and lighter and the hands-down winner for concealed carry.
The 1911 Range Officer Champion 4″ is taller, wider and heavier and has a higher magazine capacity, which usually helps a gun's performance on the "competition side".
Many people may very well make their decisions on these criteria alone. But I also consider the following aspects.
Subjective Rankings
Before we jump into my subjective rankings, here's a little info on how I went about evaluating each of these areas. I start with the intended purpose and create specific criteria with which to judge and establish a kind of "matrix" to compare subjective rankings around areas that I feel are important.
Each area receives a 1-10 rating (10 being the highest) on each subject. I total the scores at the end and compare.
Your ratings might be different from mine, but here's what I put together. 
Based on performance testing of both guns, I've managed to get a feel for what the strengths of both guns are.
So where do both pistols fall within my personal evaluation priorities?
Recreation: I score a little better with the 1911 Range Officer Champion in a competition environment.
Defense: It's a tie – I can't make up my mind on this one, as both do some things better than the other.
Concealment: An easy win for the XD-S – it's smaller, flatter and lighter and packs the same punch.
When it comes to slow-fire accuracy, the guns are equals. The 1911 Range Officer Champion is virtually indistinguishable from any other full-size 1911 in terms of optimum usable accuracy, and the Springfield Armory XD-S 4.0 is exceptional for such a compact, small gun. I've never seen anything this small shoot so well.
For me, the difference comes down to size.
The larger grip of the 1911 Range Officer Champion makes it easier to manipulate which plays nicely in a competition setting where fractions of a second matter. Also, the added weight and size of the 1911 Range Officer Champion make it my winner.
Bottom Line: It Comes Down To Use
If you prioritize carry or concealment… go with the XD-S 4″. 
If you prioritize competition… go with the 1911 Range Officer Champion.
I made my own personal matrix to subjectively rate each gun. I suggest you do the same, prioritizing what is most important to you and see which comes out on top.
This much is for certain – both are excellent pistols. You can't make a wrong choice.
MORE FROM SPRINGFIELD ARMORY
First Suppressions: Shooting an XD(M) Threaded Barrel Pistol
Range Report – Springfield Armory MC 1911 Operator