By John Graves; Skyhorse Publishing paperback; 9/22/15; ISBN: 978-1-63450-291-7; $16.99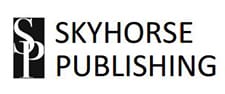 New York, NY -(AmmoLand.com)- "Over the decades I've developed the impression that John Graves is the most honest writer in America, and also one of the best. Here is further evidence." —Jim Harrison, author of Legends of the Fall

"Graves fans will find it a small treasure to savor and share." —Houston Chronicle

"Like Ed Abbey's Canyonlands writing, Graves's flinty but gregarious prose has become a part of the modern West . . . A welcome addition to a distinguished body of work . . . It gives us the North Texas master in full voice on subjects dear to his heart." —Gray's Sporting Journal
John Graves, beloved American writer, outdoorsman, and National Book Award nominee pairs two memoirs in My Dogs and Guns. First is "Blue and Some Other Dogs," the story about Graves's favorite Basque-Australian sheepdog, Blue. Second is "Guns of a Lifetime," which is a nostalgic chronicle of the guns Graves has owned, beginning with a "rusted and cylinderless" revolver.
"So here are the stories," Graves writes. "They are not all 'nice' tales in contemporary terms. Political correctness, as presently defined, may be perpetrated here and there, though I hope no parts will seem like the maunderings of a Deep South redneck. But if they do, the hell with it. I am too old to fret about such matters."
It is delightful, hardy prose from a treasure of a writer.
You can order your copy of My Dogs and Guns: Two Memoirs, One Beloved Writer on Amazon.
About the Author
John Graves (1920-2013) lived in Glen Rose, Texas, in the hardscrabble country that inspired so much of his work. He is a recipient of many honors for his writing, including a National Book Award nomination for "
Goodbye to a River
."
DEFEND YOUR RIGHTS AND PROTECT YOUR HOME WITH THE MOST TRUSTED NAME IN GUN BOOKS!