Rock Island, IL -(AmmoLand.com)- Rock Island Auction Company has traveled the country, from coast to coast, picking up one massive collection after another, viewing thousands of firearms, to bring you the sale you see here.
This tireless search has resulted in an event packed with surprises and an occasion proudly presented as the 2015 September Premiere Firearms Auction, to be held September 11, 12, & 13th. By the numbers, this sale has over 3,000 items in over 2,800 lots including: over 350 Winchesters, more than 600 Colts, in excess of 250 foreign military arms, 400+ U.S. Military arms, over 850 sporting arms, as well as 60+ Class III firearms, and nearly 800 arms in the auction that are classified as antiques.

Combine these sheer numbers with the five outstanding collections appearing in this sale, and the result is an exciting event sure to have more than a few hearts racing come auction day.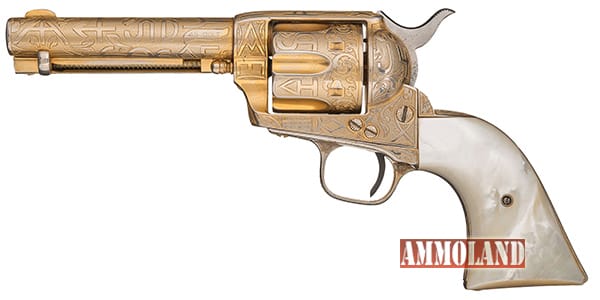 The praise-worthy collections in this auction span a variety of genres and present five centuries of firearm design, expertise, patience, and dedication. The phenomenal James Kerner Collection houses beautiful and outstanding early European and high art firearms. Part II of The Iconic Ralph Shattuck Collection again ensures that German military arms will be especially well represented.

The first installment of the Walker West Collection of Antique Colts and Winchesters contributes greatly to the impressive numbers in this sale and is certain to have collectors of these two extremely popular manufacturers clamoring.
The G.S. Cooke Collection contains the finest Winchester 1885s to come to auction. Last and certainly not least, the Piedmont Collection of World Class Kentucky Rifles is sure to impress the uninitiated and the expert alike with its exceptional array of early American masterpieces.
The upcoming Premiere Auction also has numerous single items positively dripping with history and provenance. The Nation Match M1 Garand belonging to John F. Kennedy is already creating quite a stir among collectors, and as others come to light they are sure to widen a few eyes of their own.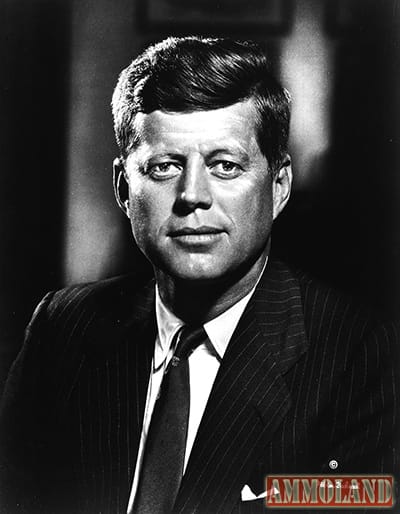 A historic Cole Agee engraved, gold plated Colt Single Action Army with pearl grips has come from the Roy Rogers Dale Evans Museum and is documented as being the "holster gun" of Roy Rogers, the King of the Cowboys himself!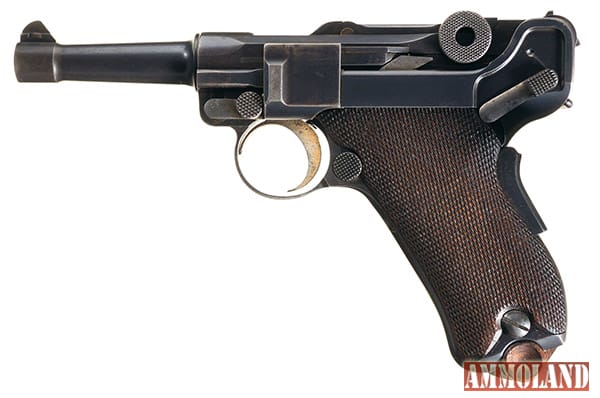 One good Single Action Army deserves another – so RIAC is also proud be offering a documented and deluxe, Cuno Helfricht factory Master Engraved, gold accented, Colt Single Action Army as owned by the founder of the Boy Scouts of America, Dan Beard. From the origins of the scouts, we go to the origins of our country with a Pre-French and Indian War Land Pattern Brown Bess flintlock musket.
This remarkable firearm is accompanied by a Revolutionary War diary, its full transcription, and a deluge of research documents. As long as we're discussing origins, how about that of the FBI and its first director, J. Edgar Hoover? This auction will offer a pair of special order FBI Colt Official Police double action revolvers used to create a pair of bookends that were used in Hoover's office.
Finally, comes a stunning and unbelievable cased shotgun presented to President Chester Arthur with gold inlay, gorgeous wood stocks, and in a display of artisan mastery, the president's name appears over and over again in the Damascus pattern of the barrels. It must be seen to be believed! Not to mention numerous, high art, and expertly embellished presentation arms for princes, maharajas, military men of ages past, villainous Nazi leaders, and even one presented to American inventor Hiram Maxim!
Also in this auction is an outstanding selection of Class III /Title II firearms! It spans decades and covers all manner of these highly desirable guns: mounted large machine guns and anti-tank rifles of the Great War, gangster-era Tommy Guns, submachine guns of the Axis and Allied powers, M16s, Uzis, suppressors, an assortment of gorgeous smoothbore pistols, and even a rare FG-42. Consider it the cherry on top of an already superlative event.
Don't miss this abundance of beautiful, historic, high condition, and investment grade firearms. Many of these will be a once-in-a-lifetime opportunity to see, let alone place in your own collection. When September 11, 12, & 13th roll around, be sure your bids are in place.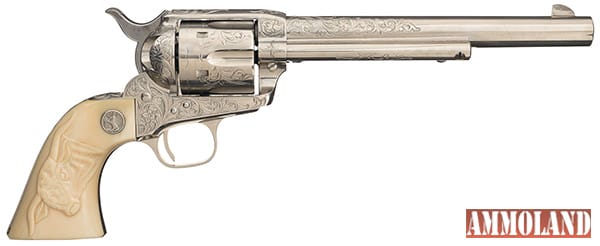 Your gun collection will thank you later.
About Rock Island Auction Company
Rock Island Auction Company is the world's #1 auction company for firearms, bladed weapons and militaria. Founded in 1993 by its current Owner and President Patrick Hogan, RIAC continues to set records for sales and to lead the industry with its extensive and beautiful marketing efforts. Their 86,000 square foot facility hosts 5 auctions each year. They actively seek consignments, be it a single weapon or a collection of hundreds, a thousand dollar item or one million.
For more information, please visit www.rockislandauction.com or call 1-800-238-8022.