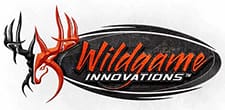 New Roads, LA -(AmmoLand.com)- If a big buck was making a setup to bag one of us, he might start with a cooler filled with ice and a fresh cold one popped open and resting on top. Who could resist such a treat after a long day afield?
Thanks to Whitetail Ale, a hot new attractant from Wildgame Innovations, you can lure in bucks with equally irresistible results! As the first fermented attractant on the market, Whitetail Ale is a unique fermented blend of real oats, barley and wheat.
The revolutionary new fermentation process used by Wildgame Innovations makes this highly concentrated, protein- and fat-packed product an ultra-long-range attractant. By preserving Whitetail Ale via fermentation, they are able to retain the vitamins, enzymes and amino acids that would otherwise be lost. In addition to drawing in deer long-range, Whitetail Ale also lasts much longer than other rice bran attractants.
Whitetail Ale's strong scent lures deer from great distances while the great taste creates a habit-forming need they find absolutely irresistible.
In addition to the super-effective rice-bran scent, Whitetail Ale also has Wildgame Innovations' Glo-Cote ultraviolet additive that emits a visible neon-blue glow deer can see, night or day, piquing their curiosity and drawing them in. Research has proven whitetails can see well into the ultraviolet light spectrum, and Glo-Cote was developed to enable deer to see scents, attractants and foods.
Standard attractants require animals to physically walk downwind in a very narrow scent corridor (as small as 2 degrees) to discover it.
Whitetail Ale emits a 360-degree visual queue that grabs a deer's attention. They're then rewarded with a positive experience, causing them to associate the neon-glow with food. It's like our buck adding a 360-degree-visible billboard to his cooler setup that proclaims, "Free Beer!"
Don't get fooled by the lure of free refreshment and end up on some buck's wall. Turn the tables on him and put out some Whitetail Ale this fall.
Whitetail Ale Features:
Irresistible blend of rice bran, oats, barley and wheat.
Brings deer in and keeps them coming back.
Nutrient-packed blend preserved by fermentation, not extrusion.
Better stabilizes the grains' vitamins, enzymes, amino acids and rich aromas.
Increased range – brings in more deer.
For more information about Wildgame Innovations' Whitetail Ale, please visit www.wildgameinnovations.com.
About WGI Innovations, Ltd.:
WGI Innovations, Ltd. is the distinct leader in the game scouting camera, feeder and outdoor electronics market. Wildgame Innovations strives to provide big game hunters and game management professionals with the latest and greatest in outdoor innovation. Our lines of feeds, seeds, and attractants are specially formulated to keep your herd healthy, active and growing year after year.
For more information, please visit www.WildgameInnovations.com.