Contact Committee Members NOW to Support the Right to Bear Arms by Legalizing Open Carry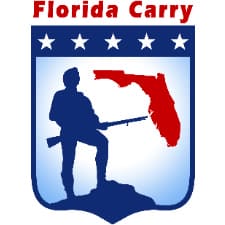 Tallahassee, FL -(AmmoLand.com)- Rep. Matt Gaetz is fighting for us, and he needs your backup.
On Wednesday, Nov. 18th, at 1pm the House Justice Appropriations Subcommittee will hear the Licensed Open Carry bill. Committee members need to hear from you now.
YOUR RIGHTS ARE ON THE LINE!
Pinellas County Sheriff, Bob Gualtieri continues to spread lies about the content of HB 163. Unfortunately, the Pinellas County contingent in the House of Representatives is listening his lies and needs to hear your voice.
Please email all of the representatives on the House Justice Appropriations Subcommittee and let them know that Florida Carry's 37,000 members and supporters know the truth! Give them assurance that they are doing the right thing by their constituents by voting to restore our natural right of self-defense!
Open Carry WORKS!
It does not matter if you ever intend to carry unconcealed, this is one of the most important bills filed for the protection of the right to bear arms in Florida since Shall Issue Concealed Carry was passed in 1987.
Open Carry is legal in most of the country. Most often open carry is practiced in very innocuous ways. For example, a concealed carrier who leaves their coat off while pumping gas or the hiker who openly carries in the field. Florida's Open Carry ban is so strict that it would be illegal for a concealed carry licensee to take off a jacket at a friend's house if doing so exposed a holstered handgun.
There are other times when a law-abiding gun owner may choose to carry openly rather than concealed. Late at night while getting cash at a ATM, while working outdoors on someone's property during the summer, or even just running an errand without needing to re-dress to fully conceal a handgun. Regardless of motivation, or even in cases of accidental exposure, Florida's Licensees have proven that they use good judgement when they carry and should not face criminal prosecution for not hiding their firearms.
PLEASE EMAIL Members of the House Justice Appropriations Subcommittee NOW.
Subject (use exact text below):
SUPPORT HB-163 – Protect the Right to Bear Arms
Copy and Paste the following email addresses
To:
About Florida Carry, Inc.:
Florida Carry, Inc. is a non-profit, non-partisan, grassroots organization dedicated to advancing the fundamental rights of all Floridians to keep and bear arms for self-defense as guaranteed by the Second Amendment to the United States Constitution and Article I, Sections 2 and 8 of the Florida Constitution. Florida Carry stands to represent our supporters, members, and millions of defensive arms owners of Florida. We are not beholden to any national organization's agenda that may compromise that mission. Florida Carry works tirelessly toward striking down ill-conceived gun and weapons control laws that have been proven to provide safe havens to criminals and be deadly to law-abiding citizens.
For more information, please visit www.FloridaCarry.org.