Kessler and Mehta Elected Chairman and Vice Chair of Pheasants Forever & Quail Forever's National Board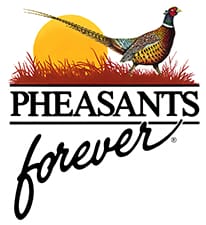 St. Paul, MN -(AmmoLand.com)- Pheasants Forever and Quail Forever announce Tim Kessler, 58, and Shefali Mehta, 35, as elected chairman and vice chair of the organization's National Board of Directors.
A lifelong outdoorsman and passionate conservationist from South Dakota, Kessler has served as a Pheasants Forever and Quail Forever national board member since 2010 and succeeds chairman John Gottschalk of Nebraska. Mehta, an avid conservationist, becomes the first female and youngest vice chair in the organization's 33-year history.
"Our organization is fortunate to have Tim Kessler and Shefali Mehta to help guide the wildlife habitat conservation efforts of Pheasants Forever and Quail Forever," stated Howard K. Vincent, president and CEO of Pheasants Forever and Quail Forever. "Each individual showcases a distinguished and diverse record in the field of conservation – important attributes for 21st century leadership in the protection of pheasants, quail, and other wildlife."
Tim Kessler, Raised on South Dakota Pheasant Traditions
As a dedicated outdoorsman, Kessler served on the South Dakota Game, Fish & Parks Commission for 17 years, consistently working to improve and maintain the state's natural resources.
A lifelong resident of Aberdeen, South Dakota, Kessler is also a third generation family owner of the 1939 establishment, Kessler Food and Drug. He took over the family business in the late 1980's after graduating from Northern State University in Aberdeen. In his spare time, Kessler enjoys hunting, fishing, wildlife photography, and clay target shooting. He and his wife, Amy, have three grown children.
"I am honored to be serving as chairman for Pheasants Forever and Quail Forever's National Board of Directors, an organization that continues to be a foremost leader for the conservation of pheasants and quail," stated Kessler. "With growing challenges in the world of conservation comes a large amount of opportunity; I look forward to working with our volunteers, members, and staff to ensure a bright and successful future for upland wildlife."
Kessler also owns Big Shot Pheasant Fields, a 1,040-acre pheasant hunting operation, lodge, and working farm near Aberdeen. He and his brother manage all farming operations on the property, allowing Kessler to integrate the conservation mission of Pheasants Forever and Quail Forever into daily life. Last month, South Dakota Governor Dennis Daugaard recognized Kessler with the state's "Distinguished Service Award" for his efforts on behalf of the state's outdoor heritage.
Shefali Mehta, Breaking Stereotypes to Expand our Influence
Shefali Mehta has worked on wildlife conservation and hunting efforts in the United States and Africa, and has done wildlife research on behalf of the U.S. Forest Service while receiving her PhD in Agricultural and Environmental Economics.
Complementing her passion for conservation, Mehta brings leadership skills gained during her tenure at McKinsey & Company, an international consulting firm that serves leading businesses and non-governmental organizations. She applies her knowledge in strategic planning and implementation by volunteering her time as an advisor for the organization's entire leadership team.
"If Tim represents our core membership over the last three decades, then Shefali represents the expansion of our organization to include a growing population who are hungry for our habitat results," explained Vincent. "She embodies a new generation of Americans who value our pheasant and quail habitat mission for the host of environmental benefits they provide in water quality, pollinators, soils, and getting youngsters outdoors. Shefali and thousands like her are expanding the size of the conservation tent by embracing wild foods and becoming 'adult onset hunters.'"

"I fell in love with Pheasants Forever and Quail Forever for many reasons," explained Mehta. "The passion of the employee team for the mission is authentic and the enthusiasm of our chapter volunteer members is contagious. My husband, David, and I may not have arrived at Pheasants Forever and Quail Forever in typical fashion, but we are happy we found this incredible organization. It has changed our lives and outlook. Habitat acres are disappearing by the millions to the detriment of our wildlife, waters, and youth. I'm honored and very passionate that I get a chance to change this trend by working side-by-side with so many throughout this great organization."
Mehta has served on Pheasants Forever and Quail Forever's National Board of Directors since 2012. She makes her home in Washington, D.C. with her husband, David. She currently works as a research and development strategy manager for Syngenta.
About Pheasants Forever:
Pheasants Forever, including its quail conservation division, Quail Forever, is the nation's largest nonprofit organization dedicated to upland habitat conservation. Pheasants Forever and Quail Forever have more than 140,000 members and 700 local chapters across the United States and Canada. Chapters are empowered to determine how 100 percent of their locally raised conservation funds are spent, the only national conservation organization that operates through this truly grassroots structure. Since creation in 1982, Pheasants Forever has spent $577 million on 489,000 habitat projects benefiting 12 million acres nationwide.
For more information, visit: www.PheasantsForever.org and www.QuailForever.org.