by Andy Lightbody and Kathy Mattoon; Foreword by Jim Zumbo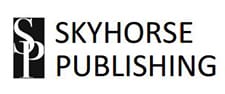 United States -(AmmoLand.com)- Jerky, one of the oldest forms of food preservation, has become a national obsession.
Exotic jerky—wild salmon, buffalo, alligator—was even projected to be the hot culinary trend of 2015 by Parade's Community Table. The average consumer has begun to realize that there is nothing like tasty, chewy jerky for satisfying those hunger cravings. And homemade jerky is far superior to the packaged kind, is much less expensive, and is surprisingly simple to make.
All Things Jerky: The Definitive Guide to Making Delicious Jerky and Dried Snack Offerings (http://tiny.cc/dbc27x) focuses on one hundred of the best tried-and-tested recipes from around the world and includes recipes designed for everyone from supermarket moms to the avid hunter and fisher.
While authors Andy Lightbody and Kathy Mattoon are accomplished hunters, this book is not a hunting or fishing how-to book. Instead it is a culmination of their last forty years spent sampling jerky and dried snacks around world while traveling, hunting, fishing, and writing.
Through their adventures they've amassed an incredible collection of simple and economical recipes that utilize easy-to-find ingredients for wild game, domestic meats, poultry, and fish.
All Things Jerky – The Definitive Guide to Making Delicious Jerky and Dried Snack Offerings:
By Andy Lightbody and Kathy Mattoon

Skyhorse Publishing paperback, also available as an eBook
192 pages with 100 color photos
On Sale: October 6, 2015
ISBN: 978-1-63450-489-8
Price: $14.99
Enjoy recipes such as:
Wild, Wild Brandy
Thai Chili Sauce Strips
Sweet Hawaiian Shrimp
Lemon Soy Portabellas
Tangy Honey Mango
Garlic/Pepper Snackin' Sticks
Pumpkin Pie Fruit leather
And 93+ more!!!!
These flavor-packed recipes are perfect for backpackers, country-living folks, and for sharing with the entire family. In addition to these protein-laden recipes, are a host of fruit, fruit leather, vegetable, and nut offerings that are sure to please even the pickiest of eaters.
It's perfect snack book for those looking for a "healthy" junk food alternative.
About the Authors:
Andy Lightbody is a lifelong outdoorsman, sportsman, writer, author, and broadcaster. He has served as the managing editor for Western Outdoors magazine; senior editor at Petersen's Hunting magazine, and editor for the Guns & Ammo book division. Lightbody has authored countless game and fishing cooking articles, spent the last twenty years collecting jerky recipes from around the world, and was cohost of the TV/web show Cooking on the Wild Side.
Kathy Mattoon has nearly two decades of experience in the outdoor, hunting, and fishing world as a writer, photographer, videographer, and professional cook for a large school district in Oklahoma. Since moving to Colorado, Mattoon has become a regular cooking author, seminar speaker, wild game competition chef/competitor, and a contributor to many magazines, newspapers, and websites specializing in big game, fish, and poultry recipes for the sportsman and sportswoman. She hosted the award-winning TV/web show Cookin' on the Wild Side.
Jim Zumbo was a full-time staff editor for Outdoor Life magazine for thirty years, starting off as western editor, then editor-at-large, and then hunting editor. He's had more than two thousand articles published in all the major outdoor magazines, and has written twenty-three books. He was host of an award-winning TV show, Jim Zumbo Outdoors, and currently is working on a new show.