Buckshot patterns for hog hunting just got a whole lot "tighter" with help from TruLock's Boar Blaster Choke!
By Andy Lightbody, Rocky Mountain Television/Productions
Video by Kathy Mattoon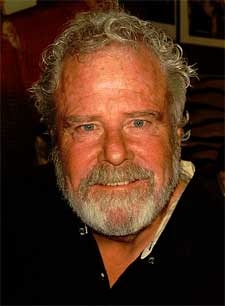 USA –  -(Ammoland.com)- With roots that go back to 1982, George Trulock and his family at the Trulock Choke Tubes company has produced superior-quality shotgun choke tubes for everyone from competitive gunners and law-enforcement/military applications to casual shooters and hunters that want the best and most consistent pattern of shot from their field guns.
Today, they boast an inventory of over 2,000 different types of choke tubes for just about every shooting application. In addition they say that if "we don't have it, all you have to do is call us!"
New for this year is a screw-in shotgun choke tube that is going to be a sure-winner with all shotgun-hunting hog hunters that was introduced at the 2016 SHOT Show. It's called the Boar Blaster and offers some pretty amazing results when it comes to holding your "hog stopping" buckshot patterns tighter at ranges up to 40 yards.
Designed by Scott Trulock, the 4-inch choke tube has a .030 constriction design that works with either 2 ¾, 3, or 3 ½ magnum 12 gauge shells loaded up with 00 or 000 buckshot.
Ask any sportsman that has chased hogs with a scattergun and everyone will tell you that 200-300+ pounds of "running pork" in the woods is anything but hunter friendly! Ideally, it is one-shot-one kill, with a pattern of buckshot that is going to put the hog down quickly. On the flip-side, at 40-yards if there are only 1-2 pellets in the critter, he is off to the races… and it becomes obvious that the hunter could be in for a dangerous track/trek in the brush!
We had the chance to talk with Scott Trulock at the 2016 SHOT Show (video below) about his design idea and extensive testing that went into the development of the Boar Blaster. He told us that he experimented with a lot of different designs before finding that a totally new forcing cone was the solution, and was something that they had never made before. The tube, which is made from American-manufactured steel in their factory in Whigham, Georgia has 5 "internal steps" that actually constrict the diameter of the tube before the shot enters it. The results after trying and evaluating a host of designs is a much tighter pattern than any typical conical parallel choke tube.
Scott says the best part of the designing process was the opportunity to test fire his designs on the range, and the results were spectacular.
He said, "I spent a lot of time trying all sorts of different designs, materials, etc. With the 5-steps, the patterns were a lot tighter and consistent, regardless of what type or brand of buckshot ammunition we used."
The end result is the Boar Blaster that produces a 25 percent tighter pattern at the 40-yard mark with all of the popular 00 and 000 buckshot loads. And for hog hunting, that means more hard-hitting stopping and killing power and pellets on target when the hunter pulls the trigger.
The new Boar Blaster is available now, and is ready for a host of some of the more popular field shotguns. Judging by the reaction from hunters and dealers at the SHOT Show, it's a pretty safe bet that the tubes are going to end up being made for a lot more popular gun models.
The Boar Blaster test/evaluation video is available for viewing on their website at www.trulockchokes.com . The results are easy to see why shotgun hog hunter is going to want one the next time they head out for "pulled pork and baby-back ribs" on the hoof!
About:
Andy Lightbody is a TV/Video producer and host, as well as an outdoor writer/photographer. Lightbody is the former Managing Editor for Western Outdoors Magazine; Senior Editor at Petersen's Hunting Magazine and Editor of the Guns & Ammo Book Division.
He remains an avid shooter, hunter and angler, as well as a regular contributor to the Sportsman's Warehouse publication-Sportsman's News Magazine. Visit Rocky Mountain Television/Productions : www.rmtv.net