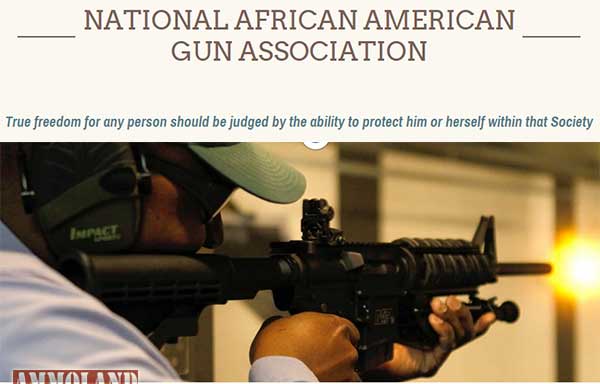 Atlanta, GA -(AmmoLand.com)- Are Smart Guns something Gun owners should fear or embrace?……….let's take a look…
Since the rolling out of the modern Technological era in America we have been moving at "warp" speed to integrate technology into everything Mankind uses…..Houses are essentially turning into Main Frame computers that manage everything from your security system, starting your coffee or adjusting the temperature control at your home while you sit in traffic. Cars can now instantly connect to the drivers phone the moment they sit in the vehicle, watches can be utilized to track your diet and calorie levels, and now the development in Silicon Valley of "Smart Guns".
Yes!…………I said Smart Guns it takes a moment to grasp that thought. So let's take a look at what is a "Smart Gun" and is this something Gun owners be concerned about.
What is a smart gun?
The term "smart gun" is trademarked by the company Mossberg, though it's generally understood to refer to any firearm that is designed to allow only the owner to pull the trigger. How exactly a weapon accomplishes that doesn't matter, so long as some form of authentication is required. Simply stated it is a Gun that won't work unless a unique chip, ring on your finger, sensor, or card is within close proximity (10 inches roughly ). Without it the firearm is useless and will not work for anyone. This technology includes proximity sensors, biometric finger printing, magnets, radio-frequency identification (RFID) and microchips. The technology varies depending on the company. There are presently about 9 companies who have received financial backing to develop the Smart Gun or i-Gun as it is called in some circles.
These companies are the following:
iGun Technology Corp, Safe Gun Technology, Kai Kloepfer, New Jersey Institute of Technology, Armatix, TriggerSmart, Metal Storm, Smart Tech Challenges Foundation, Magloc, Magna-Trigger,
Should modern day gun owners be afraid of this technology ? Is this the beginning steps of Government controlled Firearms where "Big Brother" can shut down your firearm with the simple click of a button or is this technology we should embrace ?. Public, Government and Firearm Manufacturers all have differing views ….What is your view ?
Send comments or suggestions to me about this on website Community Message Board or email me at [email protected]
The Deacons of Defense and the use of Guns…….
The Deacons were organized in Jonesboro, Louisiana in 1964 by local Blacks to protect the larger community and civil rights activists from the Ku Klux Klan and other vigilantes.
However, they also represented, "a growing disillusionment of working-class blacks with the pacifistic, legalistic, and legislative strategies proffered by national organizations." The Deacons often clashed with middle class black leadership as well as the Klan. Considering their rapid expansion from Jonesboro to Bogalusa to an organization with twenty-one chapters and a national profile, The platform of armed self-defense held deep resonance in working-class black communities throughout the nation. Despite public perception to contrary the Deacons were "not ideologues or revolutionaries" as much as they were pragmatic reformists. "They were simply hardworking men,—barbers, mill hands, factory workers, church deacons—who wanted nothing more than quality and justice within the framework of the traditional American dream."(217)
Though the history of the Deacons was "purposefully forgotten" due to their stance on self-defense, their efforts resulted in material gains for rural blacks in Louisiana and Mississippi and neutralized the impact of the Klan; and much like the "New Negro" movement of the 1920's the Deacons helped usher in a new era where fear and passivity were replaced by dignity, manhood and a new sense of self-determination.
Click on video below to see more:
https://www.youtube.com/watch?v=Roe5jgOD1Ss
Conceal Carry for Women: ( Flash Bang Bra/Holster )
Are you a woman Looking for a great solution to conceal carry and still dress comfortably. A new product called Flash Bang solves both of those problems and is a product that every woman needs to have.
Click on video below to see how the holster works:
https://www.youtube.com/watch?v=17dvLdxyZ4s
Top Sites to buy a Gun Online
With modern technology and internet access Gun owners can now buy online their favorite gun and just about any other related firearm product. The internet is a tool that can you can use to get the best "bang for your buck" when it comes to reducing costs and price comparisons.
We have put together a list of some good sites where you can go online. If we have missed any of your favorites please let me know and I will add it to our list for other members. Also give the reason why you like it.
See below:
Shooter's Warehouse
Cabela's
Able Ammo
Cheaper Than Dirt
Discount Guns and Ammo
Gunbroker.com
Ammo To Go
MidwayUSA
J&G Sales
Slickguns
Lucky Gunner
Grab A Gun  ( my favorite !! )
Gander Mountain
The Armory
XTreme Guns and Ammo
 **** Buds 
Facebook Moves to Ban Private Gun Sales on Its Site and Instagram!
Facebook is banning private sales of guns on its flagship social network and its Instagram photo-sharing service, a move meant to clamp down on unlicensed gun transactions.
Facebook already prohibits people from offering marijuana, pharmaceuticals and illegal drugs for sale, and the company said on Friday that it was updating its policy to include guns. The ban applies to private, person-to-person sales of guns. Licensed gun dealers and gun clubs can still maintain Facebook pages and post on Instagram.
Although Facebook was not directly involved in gun sales, it has served as a forum for gun sales to be negotiated, without people having to undergo background checks. The social network, with 1.6 billion monthly visitors, had become one of the world's largest marketplaces for guns and was increasingly evolving into an e-commerce site where it could facilitate transactions of goods. The ban thrusts Facebook into the center of another major societal debate.
For additional topics or suggestions please email NAG at [email protected]
About National African American Gun Association (NAAGA):
The goal of the National African American Gun Association is to have every african american introduced to firearm use for home protection, competitive shooting, and outdoor recreational activities. We are a civil rights organization focused on self preservation of our community through armed protection and community building. The National African American Gun Association provides a network for all african american firearm owners, gun clubs and outdoor enthusiasts. We welcome people of all religious, social, and racial perspectives. We especially welcome african american members of law enforcement and active/retired military.
For more information, visit: www.naaga.co.