Please immediately tell committee members to severely punish anyone who commits violent acts against a partner, instead of inventing new ways to harass gun owners, which makes no one safer.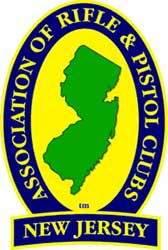 Trenton, NJ –-(Ammoland.com)- Following passage of the Senate version of "domestic violence" legislation earlier this month, the Assembly version of the legislation (A1211) is now scheduled to be heard by the Assembly Law & Public Safety Committee on Monday, April 4 2016.
Please immediately tell members of the Assembly Law & Public Safety Committee to oppose A1211 as written and instead support proposals that severely punish those who commit violent acts, and that hold accountable anyone who makes false allegations of domestic violence.
A1211 is the same misguided legislation that was passed by the legislature and vetoed by Governor Christie last year.
Association of New Jersey Rifle & Pistol Clubs ( ANJRPC ) strongly condemns anyone who commits violent aggressive acts against a domestic partner, and believes that such a person should not have access to firearms, and should be punished as severely as possible. Federal law currently provides for this, and New Jersey's existing domestic violence law is already one of the toughest in the country.
On the surface, A1211 seems well-intentioned. But instead of focusing on increasing the severity of punishment for those who commit actual violent acts, the legislation seems obsessed with harassing and intimidating anyone who owns firearms and is also accused of domestic violence, even where no actual violence has occurred – which is often the case under existing New Jersey law.
It comes as a surprise to many that under current New Jersey law, the grounds for a "domestic violence act" may be as minor as a verbal argument that purposely causes annoyance (harassment). A verbal argument with no violent act whatsoever can and frequently does result in seizure and forfeiture of firearms, and permanent loss of gun rights. There is even one infamous case where throwing pretzels resulted in a domestic violence claim.
Other similar types of non-violent acts that constitute "domestic violence" and can result in firearms forfeiture include staying in the home despite being asked to leave by a spouse who holds title to the home (criminal trespass); and scaring a spouse with a halloween mask (putting another in fear by physical menace). There are several others, and they arise on a regular basis in the Garden State.
Unfortunately A1211, which appears to be part of a larger national agenda, fails to recognize that New Jersey law is unique in allowing minor non-violent acts to be classified as "domestic violence." It also fails to recognize that false allegations of domestic violence are sometimes made to gain advantage in divorce cases, or out of spite, without any consequence to the accuser. A1211 facilitates the loss of Constitutional rights and seizure of firearms where no violent act was committed.
A1211 is fundamentally flawed, and does nothing to empower domestic violence victims, or to severely punish those who commit actual violence.
Inexplicably, the sponsors of A1211 ignore alternative pending legislation like S1905, similar to last session's A4486, which would strengthen protections for victims of domestic violence by providing minimum terms of incarceration, with set periods of parole ineligibility, for any offenders who commit physically violent acts.
See ANJRPC's full position paper on A1211 here.
About Association of New Jersey Rifle & Pistol Clubs:The Association of New Jersey Rifle and Pistol Clubs, Inc. is the official NRA State Association in New Jersey. Our mission is to implement all of the programs and activities at the state level that the NRA does at the national level. This mission includes the following: To support and defend the constitutional rights of the people to keep and bear arms. To take immediate action against any legislation at the local, state and federal level that would infringe upon these rights. Visit: www.anjrpc.org