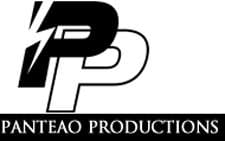 Columbia, SC -(AmmoLand.com)- Panteao is pleased to announce an addition to the Panteao instructor lineup.
Panteao will be introducing new videos with instructor Aaron Barruga starting with "Make Ready with Aaron Barruga: Small Unit Tactics."
Aaron joined the US Army because of 9/11 and served in Special Forces. He was deployed to Iraq, Afghanistan, and the Pacific Theater of Operations. Aaron left the military in 2013 and formed Guerrilla Approach.
"I'm very happy that we were introduced to Aaron. His no nonsense approach to training and the way he helps students to assess and solve problems will be a great addition to our training lineup," said Fernando Coelho, President of Panteao Productions.
The first titles from Aaron are currently in pre-production and are scheduled to be filmed in September. For more info on Aaron and his company Guerrilla Approach, you can visit his website at www.guerrillaapproach.com.
You can find his page on the Panteao website here: http://panteao.com/instructors/aaron-barruga/.
About Panteao Productions:
Panteao is based out of Columbia, SC and produces the Make Ready firearms training video series, documentaries, industrials, and the Make Ready to Survive training series.
For more information about Panteao, visit http://panteao.com/about-us.