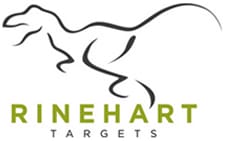 Janesville, WI -(AmmoLand.com)- With years of experience in crafting the most lifelike, durable and realistic archery targets in the industry, Rinehart Targets expands the scope of their brand with the introduction of the Doloma decoy family.
The Doloma Antelope, like all Rinehart Decoys, is hand-sculpted by world-class wildlife artists for unmatched realism in both scale and detail.
Rinehart has built its reputation on using specialized, durable and life-like material—and the Doloma Antelope is no exception. It features a patented design, ultra-quiet Rinehart foam for silent transport, and an easy-carry compact configuration for nimble treks to and from any hunting location.
Aside from stunningly realistic looks, the Doloma Antelope's strongest attribute is its natural head turning—and neck turning—abilities. The unique design allows the decoy to naturally turn its head in the slightest breeze to simulate life-like movement. With multiple ground stake mounting points strategically positioned behind the front legs, breeze-activated movement allows the entire body of the decoy to pivot in addition to the motion of the head and neck.
From the decoy design to the carry bag, Rinehart tweaked every detail in the field to create a decoy that's designed and proven by hunters, for hunters. The key to a consistently successful decoy is realism and movement, and the Doloma Antelope from Rinehart is turning heads in both these categories.
Specifications:
Height: 29 ¼ inches
Length: 49 inches
Simulated Weight: 135 pounds
Actual Weight: 9 pounds
Tool-Less Assembly and Set-Up
Constructed of Exclusive Quite Rinehart Foam
Includes Quiet Carry Bag
MSRP for the Rinehart Doloma Antelope decoy is $179.99
Other decoys in the Rinehart Doloma family include the Doloma Doe, the Doloma Buck and the Doloma Coyote.
The Doloma Antelope comes with a full-carry bag that's crafted from a "quiet-tech" fabric that features a drawstring and a sling for comfortable and secure transport. This decoy's compact easy-carry design, lifelike movement and exclusive Rinehart quiet foam creates a must-have tool for all serious antelope hunters.
For more product information and media inquiries, please contact Glenn Walker, [email protected].
About Rinehart Targets:
Since 1999 Rinehart Targets has been manufacturing the best 3D archery targets on the market, and Rinehart expanded their offerings with the introduction of the Doloma Decoys. A combination of quality, durability and unique offerings makes all Rinehart products one of a kind and true in both scale and detail thanks to Rinehart's award-winning team of wildlife sculptors. Rinehart's diverse target line has been extremely well received by all levels of archery shooters and will continue to introduce cutting-edge technology in the future.
For more information, visit: www.rinehart3d.com.