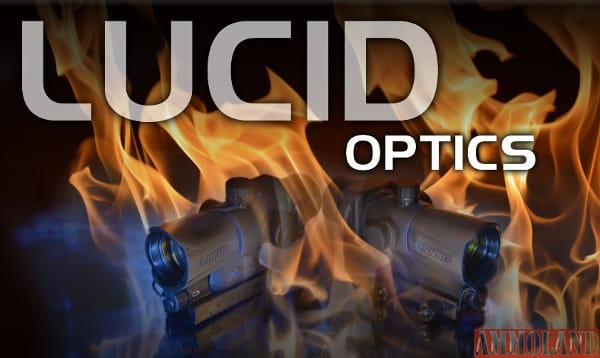 Wyoming -(AmmoLand.com)- LUCID Optics is proud to announce its upcoming event, the LUCID 2016 Long Range Shooting Clinic. This event will be held July 23rd, 2016.
This Long Range Shooting Clinic will offer attendees the chance to try placing a shot, accurately, out to 1000 yards or even further. Company founder, Jason Wilson, along with several Pro-Staff shooters, will be on hand to help walk attendees through the entire process of taking the time and placing the shot over distance.
At the clinic, LUCID will be showcasing the ease of use in the L5 Riflescope series on multiple platforms from .223 to .338 LAPUA. LUCID will be using STRELOK's ballistic calculator in conjunction with a chronograph to develop the real ballistic knowledge of the bullets' performance over distance.
LUCID's office and operations location is nestled at the base of the Wind River Mountain Range, providing plenty of open, non-populated space to get out and work with their products.
"Our proving ground is set on a semi-private shooting range that features a 100-yd paper target area for precision paper tuning, then reaches all the way out to 1760 yds with steel targets set at 1000, 800, 600, and 400-yds," says Jamie Wilson of LUCID Optics.
Any industry writers who are interested in attending this event may contact Jamie Wilson at [email protected] by June, 30 2016.
For more information on LUCID Optics, visit https://www.mylucidgear.com.
About LUCID Optics:
Launched in 2009, LUCID has grown into a successful emerging firearm accessories company that delivers high quality and affordable gear for the shooting sports industry. LUCID manufactures red dot sights, rifle scopes, magnifiers and accessories for firearms. LUCID's foundation and passion is in balancing quality optics with affordable prices.
For more information on LUCID Optics, visit them online at www.mylucidgear.com.