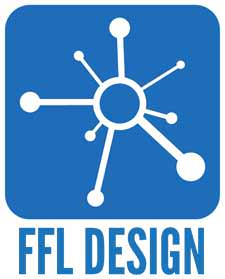 Meridian, ID -(AmmoLand.com)- SRM Arms today announced that it will lower its wholesale and retail prices for the SRM Arms brand of tactical shotguns.
The price adjustment comes after moving its wholesale distribution exclusively to FFL Design, the shooting sports industry's only wholesale, e-commerce platform. SRM's new pricing structure goes into effect on June 1st.
"FFL Design's e-commerce platform helps lower our cost of distribution and puts the SRM Arms 1216 shotgun in front of thousands of retail gun stores," said Jeff Hajjar, CEO of SRM Arms. "The new pricing structure will increase our sales volume and help our retail dealers sell more guns at a better margin," Hajjar added. "As a firearms manufacturer, I am constantly looking for ways to lower costs for our customers and FFL Design is helping us do that."
SRM Arms launched its award winning line of shotguns in 2011 when it introduced the SRM Arms 1216, the first-ever 16-round, detachable magazine shotgun designed for the military, law enforcement and home protection. In 2013, the 1216 was recognized as the NRA Shotgun of the Year. To view the new pricing structure for SRM Arms, please click HERE to create or log in to your account.
"The mission of FFL Design is to create greater efficiencies for wholesale transactions in the shooting sports industry, improving the margins of both manufacturers and retailers," said David Lehman, Founder and Managing Partner for FFL Design. "We are excited to have SRM Arms as an anchor manufacturer on the platform and look forward to helping them grow their list of stocking dealers."
To learn more about FFL Design and its technology solutions for the shooting sports industry, click HERE to view our product descriptions and explainer videos.
If you are a retail store or manufacture, and you're interested in learning more about how FFL Design can make running your business easier, visit FFL Design today.
About FFL Design:
FFL Design is a technology company that offers comprehensive, wholesale e-commerce solutions exclusively for the shooting sports industry. Our mission is to support local, independently-owned retail gun stores and manufacturers by providing affordable access to an enterprise-level, e-commerce platform. FFL Design holds a Federal Firearms License and we PROUDLY build software for the shooting sports industry.
For more information, visit: www.ffldesign.com.