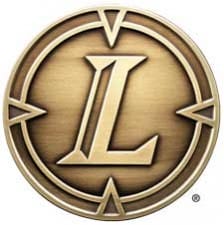 Beaverton, Ore. — Leupold & Stevens, Inc., congratulates Team Leupold pros Doug Koenig and Tiffany Piper on their championship performances at the 2016 Bianchi Cup.
For Koenig, this marks his record 17th Bianchi Cup championship, and comes under the new competition format that essentially requires two complete matches be shot. In the main event, Koenig shot a perfect score of 1920. With 183 "Xs" shot, Koenig took top honors by a solid margin.
In the Colt Championship Final, Koenig again shot a perfect 1920 with 178 Xs, giving him the overall title. Under the new format, Koenig essentially shot two complete Bianchi matches, including the one-day finale. The added pressure was no match for Koenig's legendary match preparation and mental toughness.
"To win the Bianchi Cup, you have to deliver exceptional accuracy on demand, which is why champions choose Leupold" said Bruce Pettet, president and chief executive officer for Leupold & Stevens, Inc. "To win 17 Bianchi Cups, however, requires an unwavering dedication to become the absolute best. At Leupold, we share the same commitment to relentless performance that has made Doug a world champion."
Over in the ladies division, Leupold's Tiffany Piper handily won the Bianchi Cup with a score of 1904, with 154 Xs shot. In the Colt Championship Final, Piper put up a score of 1898 with 132 Xs, maintaining a comfortable margin of victory.
For more information on Leupold products, please visit us at www.leupold.com. Join the discussion on Facebook, www.facebook.com/LeupoldOptics, on Twitter.
Founded in Oregon more than a century ago, Leupold & Stevens, Inc. is a fifth generation, family owned company that designs, machines and assembles its riflescopes, mounting systems and tactical/Gold Ring spotting scopes in the USA. The product lines include rifle, shotgun, handgun and spotting scopes; binoculars; rangefinders; mounting systems; and optical tools, accessories and Pro Gear.