Another anti-gun Legislator in Sacramento is in trouble with the law…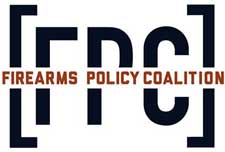 Sacramento, CA -(AmmoLand.com)- After two agonizing months, the ex-wife of gun grabbing Democratic Assemblyman Roger Hernández finally received her restraining order against the alleged domestic abuser from Los Angeles County.
Hernández's ex-wife earned the restraining order after she came forward in April with her husband's history of domestic violence. The judge granted the order after finding testimony credible of instances of Hernández using a belt, broom, and knife to threaten or attack his ex-wife.
The L.A. County Assemblyman shortly found himself stripped of his committee assignments after news of the restraining order broke.
He is no longer able to vote on any issues that affect gun owners coming through his committees.
TELL A.G. HARRIS TO PLACE HERNANDEZ ON THE APPS LIST!
The order against Hernandez was issued just in time as he is now in second place in his race to unseat incumbent Rep. Grace Napolitano in Congress. If these results hold up, he will head to the runoff election in November.
There's a higher chance that the anti-gun Hernández will #wearorange in prison in the near future instead of winning a Congressional seat as an alleged domestic abuser.
The same guy who has constantly voted to strip you of your rights should have his stripped away as well!
STRIP ASSEMBLY MEMBER HERNANDEZ OF HIS CONSTITUTIONAL RIGHTS
FPC needs you to help urge Attorney General Kamala Harris to place Hernandez on the Armed Prohibited Persons list.
If he is a gun owner, this will allow armed police officers to raid his house in search of any weapons.
Furthermore, we urge any of his victims to seek a Gun Violence Restraining Order, which will allow a judge to hold a secret hearing a strip away the 2nd Amendment Rights of Hernandez without any due process.
We also urge the L.A. County Sheriff to revoke Hernandez's concealed carry permit if he has one, as he is a possible danger to society.
These were all proposals that Hernandez supported as a Member of the State Assembly to maliciously attack gun owners . It is only right that they be used against him!
About Firearms Policy Coalition (FPC):
Firearms Policy Coalition is a grassroots 501(c)4 nonprofit public benefit organization. FPC's mission is to protect and defend the Constitution of the United States, especially the fundamental, individual Second Amendment right to keep and bear arms.
More information about FPC can be found at www.firearmspolicy.org.