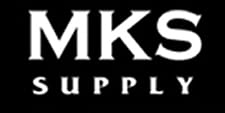 Dayton OH -(AmmoLand.com)- Inland Manufacturing and MKS Supply, LLC, the exclusive marketer for Inland Firearms is proud to announce its sponsorship at the National Championships National Trophy Individual (NTI) Pistol Match fired July 16 at Camp Perry, Ohio,
Inland Manufacturing provided the winner, Army Private First Class Christopher Hudock a member of the U. S. Army Marksmanship Unit with a new Inland Manufacturing World War II 1911 A1 style pistol ($749.00 MSRP) seen in the image for firing a winning score of 292-15X out of 300 possible points thus winning the National Trophy Individual (NTI) Pistol Match.
The NTI Pistol Match is considered to be the most prestigious pistol event at the National Championships.
Charles Brown of Inland Manufacturing says, "We are incredibly honored to support the Civilian Marksmanship Program (CMP) and provide this award at this great National Championship event."
About MKS Supply, LLC:
MKS Supply insists on high quality, reliable firearms. We insist on guns that are easy to own and service. Most of all, we insist on value.
For more information, please visit www.MKSSupply.com.