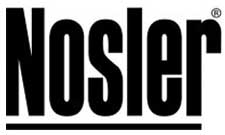 Bend, OR -(AmmoLand.com)- Nosler, Inc. has announced the launch of its new streamlined load data website, marking the 40-year anniversary of the company's first Reloading Manual published in 1976.
The makeover boasts an array of new benefits designed to enhance user experience while continuing to provide the most comprehensive free online database of load and technical data available to reloaders today.
The redesign features a cleaner look and feel with vastly improved search tools that allow users to find specific cartridge data quickly, as well as easily search for and purchase Nosler components and rifles by caliber within the site. Users will also experience dramatically faster load times and an improved mobile interface for on-the-go access to the site's full functionality via smartphone and tablet .
Several highly-anticipated data additions are also highlighted in the roll out, including load data and technical specs for Nosler-designed cartridges the 26 Nosler, 28 Nosler and 30 Nosler, plus data for the company's popular AccuBond Long Range bullet line.
"Since Nosler's first Reloading Manual was published in 1976, our company has been regarded as one of the industry's most trusted sources for reloading data and education," said John Nosler, Executive Vice President for the company. "Forty years and seven updated manuals later, our reloading database is truly an encyclopedic wealth of information for beginner and seasoned reloaders alike. As an industry leader in innovation, we're proud to make Nosler's expansive data library available in a re-engineered digital interface for today's modern reloader."
In December 2015, the company released Nosler's Reloading Guide #8, their most current hardcover manual, featuring 800-pages of expanded load data, new powders and cartridge introductions by prominent gun writers and industry figures. Copies can be purchased at retail Sporting Goods stores across the country, as well as online.
The new Nosler Load Data Site is available under the "Load Data" tab at www.Nosler.com.
For the most current information on Nosler product announcements, visit Nosler's Facebook page at www.facebook.com/NoslerInc.
About Nosler:
Founded in 1948, Nosler, Incorporated is a family owned company located in Bend, Ore. Nosler is most known for revolutionizing the hunting bullet industry with bullets such as the Partition, Ballistic Tip, AccuBond, E-Tip and most recently the AccuBond LR. With the company motto of "Quality First," Nosler manufactures premium component bullets, reloading brass, ammunition and semi-custom rifles for domestic and international customers making Nosler a comprehensive shooting products company. Nosler products are used worldwide by discriminating hunters, shooters, military and law enforcement professionals and sportsmen.
For more information, visit: www.nosler.com.