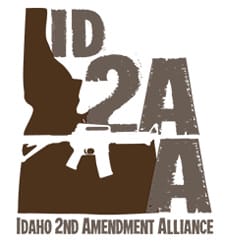 Idaho –-(Ammoland.com)- For several years now the ISAA has been working on a "Preemption Project" to bring all city and county codes into compliance with Idaho law and to help remove any signs which are in violation as well.
In total, 45 changes have been made in 42 cities/counties!
2 of those changes just occurred recently in Washington County and Cassia County.
Each of these counties had ordinances that said you could not fire your firearm in the county. Exceptions were made for officers acting in the line of duty but not for those who were acting in self-defense.
We are excited for these changes and glad to work with these counties in helping them get on the same page as Idaho law requires. Nearly all counties/cities that ISAA has worked with have been very helpful and cooperative.
There are a few towns left that the ISAA has reached out to whom we are still working with and you can find that on our Preemption Project page here: https://www.idahosaa.org/preemption-project/
There are also a few towns such as Ketchum, Filer, Buhl, and Soda Springs where they are refusing to make changes to their ordinances. The ISAA is looking at extra measures to see if we can encourage them to do so.
The Idaho Second Amendment Alliance defeated Bloomberg over the battle for Constitutional Carry and we will battle any city/county that refuses to change their ordinance to comply with state law!
I'll be honest though, projects like this take a tremendous amount of time and money. We have to do mail to cities fighting us, travel to their town and drop mail, and it takes many man hours to make it all happen.
Your generous contributions are the only way we can keep doing what we are doing!
Now is the time that you can help us as we prepare to launch efforts in several cities to encourage them to bring their firearm's ordinances in compliance with state law.
Please DONATE TODAY! $100, $50, or even just $25 will go a long way to making it all happen. www.idahosaa.org/donate