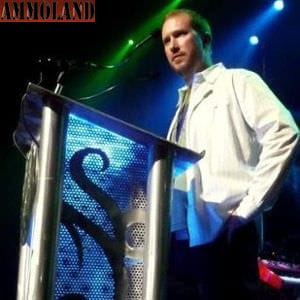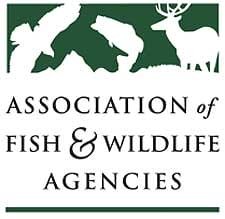 Washington, DC -(AmmoLand.com)- The Association of Fish & Wildlife Agencies (AFWA) welcomes Sean Saville as its new Campaign Manager for the Blue Ribbon Panel (BRP) on Sustaining America's Diverse Fish & Wildlife Resources.
In his role, Saville will manage and coordinate the BRP campaign and interact with a diverse group of conservation, business, NGO, State and Federal leaders.
Saville brings over 15 years of experience running successful campaigns in the non-profit world. Most recently, he was the National Field Director with the National Audubon Society and was responsible for directing federal legislative campaigns including the successful passage of the RESTORE Act.
"Sean's wealth of experience and industry knowledge will make him a key addition to the AFWA family. We view his appointment as a sign of our commitment to the recommendations of the Blue Ribbon Panel and the bipartisan Recovering America's Wildlife Act (H.R 5650)," stated Ron Regan, Executive Director of AFWA.

"The hiring of Sean as AFWA's new Campaign Manager for the Blue Ribbon Panel is a big step towards achieving our strategic goals," stated Dave Chanda, AFWA President and Director of the New Jersey Division of Fish and Wildlife. "The work of the Blue Ribbon Panel is a game changer- it may represent the biggest conservation initiative of our respective careers, and we have an opportunity to radically enhance the stateside conservation funding landscape."
Saville completed his BA in Environmental Conservation with a policy specialization at the University of Colorado at Boulder. Sean is an avid outdoorsman and enjoys numerous adventure sports.
About the Association of Fish & Wildlife Agencies:
The Association of Fish & Wildlife Agencies represents North America's fish and wildlife agencies to advance sound, science-based management and conservation of fish and wildlife and their habitats in the public interest. The Association represents its state agency members on Capitol Hill and before the Administration to advance favorable fish and wildlife conservation policy and funding and works to ensure that all entities work collaboratively on the most important issues. The Association also provides member agencies with coordination services on cross-cutting as well as species-based programs that range from birds, fish habitat and energy development to climate change, wildlife action plans, conservation education, leadership training and international relations. Working together, the Association's member agencies are ensuring that North American fish and wildlife management has a clear and collective voice.
For more information, visit: www.fishwildlife.org.