by William Heipp
Editor: It has been reported that people only two or three feet from the Orlando terrorist did nothing and were then shot. Something similar happened at Virginia Tech.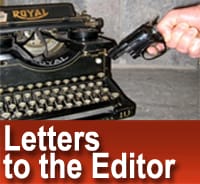 USA –  -(Ammoland.com)- My wife asked me "What would you have done?" I said that hopefully I would have charged the terrorist.
I have personally been faced with a life threatening situation in which I did respond. My wife retorted that I was the exception.
My response is that we have been trained to do nothing to resist. The exception was Flight 93 on 9/11 where the passengers said "Let's roll", and they succeeded in preventing the plane from crashing into the probable target, the Capitol or the White House.
We are all being trained to be passive. We are being trained to wait for the police. We are being trained to expect everything to be OK if we just trust the government. Folks, we all need the training of "flee, hide, or fight".
We need to be pre conditioned to the action expected of us in an active shooter situation. In an active shooter situation time is not on our side; the police will not get there in time to make a difference.
The authorities are overwhelmed and cannot stop all the possible terrorists or mentally unstable individuals out there. We must learn to accept the responsibility to take care of ourselves. We have to stop emasculating the men in our lives. Men have to stop being sheep and start to think like sheep dogs and psychologically become accustomed to protect. We have to stop being scaredy cats who expect everything to be taken care of for us.
We have to learn to step up and take on the challenges of today's environment.
The last thing we need is some idiot legislator to pass more anti-gun legislation.
William Heipp is a current member of the Virginia Citizens Defense League