By Major Van Harl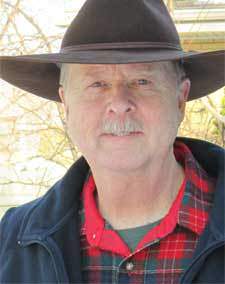 United States -(AmmoLand.com)- I am a bit of a visual person. I like to see how something is done, see how it works, watch it function a few more times and then attempt to do that newly learned skill myself.
Yes, I can read a set of instructions that comes with a new tool or gadget I have acquired. However, watching someone demonstrate how to pull a new item out of a freshly bought, factory-packaged container, assemble it and then proceed to correctly use the item that sticks much better in my mind.
The internet has been a godsend for me. When I broke my snow blower I found six different guys in Minnesota and five Canadian Providences that could take me step-by-step through the process on how to fix the problem and get back out into the blizzard to clear my driveway. If I do not get it the first time or I don't quite understand the accent used by the guy from Newfoundland I can re-watch the video as many times as I need to, until I figure it out.
Seeing the task accomplished correctly– this works much better for me than reading instructions about how to do it.
Henry Rifle TV
I believe Mr. Anthony Imperato, the President of Henry Repeating Arms, feels the same way when he is trying to get "the word" out to the Henry family of fine lever action rifle owners. If a Henry rifle owner can see firsthand new information recently released about the care and feeding of a Henry rifle on a well constructed video, that gun owner tends to retain the needed information better and longer.
This is where the new Henry TV service is entering the world of Henry rifle owners. Check out Henry TV and subscribe at https://www.youtube.com/c/henryriflesusa.
Henry TV is in its early days, but it has as its host Dave Nash, better known to the shooting world as 22Plinkster. Mr. Nash has been making firearms-related and shooting videos for over five years as 22Plinkster (www.youtube.com/user/22plinkster). Currently he averages about two million video views per month on his channel."
So when Henry Repeating Arms decided to break into the YouTube firearms video market they wanted to acquire the skills of someone who already has the expertise and knowledge of firearms. They also needed someone with the noted ability to present that information to the shooting public, especially the Henry family members.
Some of Mr. Nash's videos are of him doing trick shooting. He advised me he got started on a dare. He set up a trick shot but wanted to record it just in case there was some suggestion he did not accomplish the feat. He made the shot, made the video and is now making shooting history with his videos.
Mr. Nash's mission for the next year is to produce a video for approximately 90% of the Henry rifles in the current inventory.
They will be basic videos that help the "old" Henry owners and the new ones being drawn into the Henry family almost daily. After the basic video is accomplished, then 22 Plinkster will return to the models he has already made videos of, and go more in depth on such topics as how to clean the rifle, or how to mount a scope on the rifle. If you mount a scope you might need a video on how to sight in that new scope.
Henry currently has fourteen rifle actions in production, but almost ever model has multiple configurations in which the rifle and/or pistol comes out of the factory. The rifles come with long and short barrels, brass vs. steel receivers, all weather or color case finish, and of course the different calibers that each rifle is chambered in.
There is a difference in how a Henry Big Boy rifle in 357mag, with a 20 inch barrel shoots compared to a Big Boy carbine in 44mag with a 16.5 inch barrel. The two firearms are the same rifle but they function differently. If they did not, you would only need one rifle and one caliber and every Henry owner I have ever spoken to personally cannot live with just one Henry lever action rifle.
Mr. Nash will be addressing these issues and many more in his quest to bring quality videos to Henry TV.
I understand 22 Plinkster will be doing some traveling in order to record Henry rifle videos. Down the road Mr. Nash will be interested in the Henry family viewing fan's input on suggested new topics for future videos. He has his plate full for the next twelve months, but if you, the Henry shooter, are scheduling a big game hunt to Africa (or other exotic location) and plan on using a Henry lever action rifle to take your prize game with, Henry and Mr. Dave Nash would most likely want to hear from you.
Henry Repeating Rifles makes some of the best looking rifles on the market today. When that day comes and you get the itch to acquire a new Henry rifle, not only will you be able to go to the Henry website (henryrifles.com) to view still photos of Henry firearms, you can go to Henry TV and learn visually from the latest 22Plinkster video about a Henry rifle topic.
Henry is always about the quality and Henry TV will bring that quality to you, to view anytime you get the desire to enhance your knowledge of Henry's fine rifles
Henry rifles, built at the corner of Henry and Quality and soon to be videoed there also.
Major Van Harl UASF Ret. / [email protected]
About Major Van Harl USAF Ret.:
Major Van E. Harl USAF Ret., a career Police Officer in the U.S. Air Force was born in Burlington, Iowa, USA, in 1955. He was the Deputy Chief of police at two Air Force Bases and the Commander of Law Enforcement Operations at another. He is a graduate of the U.S. Army Infantry School. A retired Colorado Ranger and currently is an Auxiliary Police Officer with the Cudahy PD in Milwaukee County, WI. His efforts now are directed at church campus safely and security training. He believes "evil hates organization." [email protected]