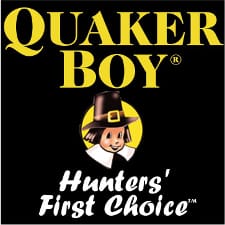 Orchard Park, NY -(AmmoLand.com)- This Trigger Finger works wet or dry.
Silent carry, very compact with no external rods and fantastic sound make this call a must use, spring and fall.
This little innovated call will have you sounding like a pro and filling your freezer in no time.
The Trigger Finger is meticulously crafted of the finest Mahogany. The Trigger Finger technology offers unmatched control and ease of use. Trigger Finger eliminates any unwanted sounds while you move through the woods to your set up. The custom rounded sides, offers an enhanced comfort feel while masterfully performing the deadly hen sounds needed to entice the wariest of Long Beards.
Ergo Finger Hole
Waterproof – One Hand Operation!
Very Compact – Silent Carry!
Poplar & Maple Wood!
Item – #13659
MSRP – $39.99
Shop Quaker Boy game call products online at Amazon : https://goo.gl/Bspw2P ~ AmmoLand
About Quaker Boy, Inc.:
Quaker Boy Inc. is a manufacturer of wild game calls. Founded in 1976 in Orchard Park, New York.We pride ourselves on producing the highest quality and most innovative game calls in the industry.
For more information, visit: www.quakerboy.com.