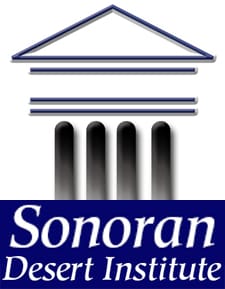 Scottsdale, AZ -(AmmoLand.com)- Sonoran Desert Institute (SDI), an industry leader in providing accredited and accelerated distance learning, is proud to announce the promotion of two new instructors.
Kip Carpenter and Mike Petronella have been promoted as Lead Instructors, unique training positions which encourage 'out-of-the-box' thinking and thrive on challenges with an unconditional commitment to the ultimate success of the students as well as fellow SDI faculty.
Carpenter and Petronella possess unique skills and training experiences that will benefit all SDI students. Carpenter, who has been a regular guest host on the monthly SDI webinar, has owned and operated a wide variety of gunsmithing shops — ranging from small, at-home businesses to large, commercial operations. Petronella has 23 years of law enforcement experience, and is a factory-certified Armorer for Colt, Beretta, Glock, Heckler & Koch, Sig-Sauer and Smith & Wesson.
"We're very excited to include Carpenter and Petronella as Lead Instructors," says SDI Vice President Wes LeMay. "An instructor's knowledge and experience help provide the academic foundation that students need to ultimately achieve a success career, and Carpenter and Petronella are tremendous assets that will benefit every SDI student."
Sonoran Desert Institute is an accredited online school providing undergraduate degree and certificate programs in firearms technology. Sonoran Desert Institute offers a 60 semester-credit Associate of Science degree in Firearms Technology program and it is one of the most complete firearms educational programs of its kind. The program prepares students for personal development and/or employment in the custom gun trade, from entry-level employees to small business owners. Students learn about custom firearms, stocks, rifles, handguns, shotguns, metal refinishing, ballistics, metal work and engraving, and business principles necessary to become a gunsmith. For students looking to hone their gunsmithing skills, learn the techniques needed to operate a gunsmithing business, gain a valuable credential or expand their hobby into a career, SDI also offers a 32 semester-credit Advanced Gunsmithing Certificate.
Sonoran Desert Institute offers high quality, rigorous educational programs. The school has been an innovator since its inception and is accredited by the Distance Education Accrediting Commission (DEAC). SDI educational programs are designed predominantly for adult learners, based on principles and practices of active self-learning. Certain SDI programs are also approved for use of the G.I. Bill® and other VA benefits, Federal Student Aid (FSA), and Active Duty Military Tuition Assistance, all based on eligibility.
To learn more about on the highly acclaimed online learning programs at Sonoran Desert Institute, visit www.SDI.edu or call 800.336.8939.
About Sonoran Desert Institute (SDI):
Located in Scottsdale, Ariz., Sonoran Desert Institute is an accredited online school providing undergraduate degree and certificate programs in firearms technology. SDI is dedicated to offering affordable, premium, distance-delivered career education that provides a labor market advantage to its graduates.
For more information on Sonoran Desert Institute, call 800.336.8939 or visit www.SDI.edu.