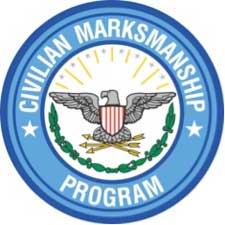 CAMP PERRY, Ohio –-(Ammoland.com)- Join us as the Civilian Marksmanship Program (CMP) hosts its first Garand & Modern Military Match on Saturday, Nov. 12, 2016, on its new Petrarca Range electronic targets. The range is located at the historical Camp Perry National Guard Training Facility in Port Clinton, Ohio. Firing will begin at 9:30 a.m. and is open to ages 14 and up.
Entry fee for the event is $40, and anyone is eligible to compete – no need to be affiliated with the NRA, CMP or sponsored club. However, competitors must have a notarized "Eligibility Affidavit and Liability Agreement," available on the CMP website at http://thecmp.org/competitions/forms/.
The Course of Fire will be five sighting shots, followed by 10 shots for record in the prone position in a time of 15 minutes. Stage 2 will be 10 shots, rapid-fire prone in a time of 80 seconds, while Stage 3 requires 10 shots standing slow fire in 10 minutes. Participants may fire As-Issued M1 Garands or standard production, As-Issued Modern Military Rifles with no special accurizing or match conditioning.
For more information on the match, including registration and rifle specifications, visit http://thecmp.org/competitions/cmp-targets-at-petrarca-range/. Questions may be addressed by emailing [email protected]. We hope to see you there!
About Petrarca Range Electronic Targets:
Petrarca Range is home to 10 innovative electronic targets, equipped by CMP Targets and enhanced by Kongsberg Target System (KTS) technology. The targets work through the power of acoustics – "hearing" the shot and accurately determining its location.
With extensive use by ranges in 30 nations for over 20 years by KTS and even more experience received in-house by the CMP, the accuracy of these electronic targets is unlike anything else in the United States. For more information, visit the Petrarca Range page on the CMP website at http://thecmp.org/competitions/cmp-targets-at-petrarca-range/.
The Civilian Marksmanship Program is a federally chartered 501 (c) (3) non-profit corporation. It is dedicated to firearm safety and marksmanship training and to the promotion of marksmanship competition for citizens of the United States. For more information about the CMP and its programs, log onto www.TheCMP.org.