By John Farnam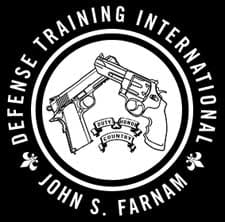 Ft Collins, CO –-(Ammoland.com)- Surefire!
I think a company's customer service is often more important than the product itself. This is from a friend and student with regard to his Surefire suppressor:
"As you remember, during one segment of our recent Urban Rifle Class, my Surefire suppressor launched itself downrange from the barrel of my M4, due to a fractured locking ring.

I returned it to Surefire, and this is the Surefire! Customer Service response. As you might imagine, I'm pleased with their customer service!"

From Surefire:

"I want to give you an update on your RMA suppressor, returned to us earlier this week:

We found your suppressor in need of a new locking-ring and latch. We will be replacing all broken/damaged parts, repainting the suppressor, and test-firing it verify accuracy.

This work is, of course, free of charge, along with shipping charges, and the process will take a week. When you have, questions please let me know."
Comment:
Surefire is a fine company! I only wish all gun and flashlight manufacturers treated their customers with such topnotch service and courtesy.
Good show!
/John
About John Farnam & Defense Training International, Inc
As a defensive weapons and tactics instructor John Farnam will urge you, based on your own beliefs, to make up your mind in advance as to what you would do when faced with an imminent and unlawful lethal threat. You should, of course, also decide what preparations you should make in advance, if any. Defense Training International wants to make sure that their students fully understand the physical, legal, psychological, and societal consequences of their actions or inactions.
It is our duty to make you aware of certain unpleasant physical realities intrinsic to the Planet Earth. Mr Farnam is happy to be your counselor and advisor. Visit: www.defense-training.com