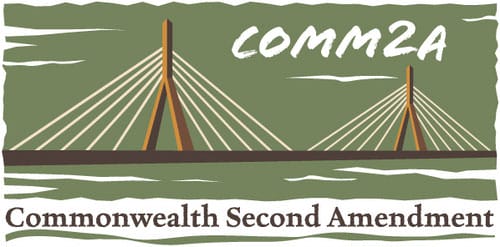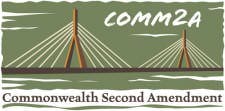 USA -(Ammoland.com)- All of us at Comm2A would like to wish you and your family a very Happy New Year.
We hope that this holiday season has given you the opportunity to relax and celebrate with family and friends and that you're as excited about 2017 as we are.
2016 and Beyond
To call 2016 a challenging year would be an understatement. Between a contentious and uncertain presidential election and the Attorney General's surprise attack on the Second Amendment, this past year has been an emotional rollercoaster for gun owners.
Still, there's plenty of reason to be optimistic about the future.
Earlier this year the US Supreme Court put a significant dent into the Commonwealth's anti-Second Amendment jurisprudence when it overturned the SJC's decision in Caetano v Mass.
While this decision didn't strike down the state's stun gun ban outright, it did significantly limit the arguments the state can employ to restrict your Second Amendment rights. Expect to see this decision put to good use in January.
Lack of clarity around Attorney General Healey's 'enforcement notice' regarding so-called assault weapons continues to leave gun owners in fear of possible prosecution despite the AG's assurances to the contrary. In September the National Shooting Sports Foundation filed a challenge to the AG's enforcement notice.
This action was merely the first of several designed to curtail the AG's unprecedented attempts to make the Second Amendment a 'dead-letter' in Massachusetts. We are far from finished in our efforts to reverse the AG's overreach.
During 2016 many of Comm2A's cases continued their glacial pace through the federal court system. By the end of 2017 we expect to see decisions in our cases concerning right-to-carry; unlawful search & seizure; and prohibitions for minor, nonviolent offenses.
Waiting for these cases to move through the federal courts gave us the opportunity to plan and prepare for our next set of challenges. Comm2A's priorities for 2017 include attacking state and federal firearms prohibitions based upon minor, nonviolent offenses; limiting the broad use of 'suitability' as a means to deny people a fundamental right; and challenging the AG's on-going attempts to restrict your Second Amendment rights.
It's Not Too Late for that Last Minute Tax Deduction
Supporting Comm2A is an easy way to get in that one last end-of-year tax deduction. Comm2A is entirely dependent upon the generosity of individuals for the work we do.
The majority of our expenditures go directly towards underwriting the cost of legal and other professional services needed to plan and litigate our projects.
While anti-Second Amendment groups can rely on the pro bono services of large corporate law firms, Comm2A is forced to rely on independent attorneys who lack the corporate resources of our opponents. If you're not already a member please consider make a donation before year's end.
To make your tax-deductible donation and qualify for membership, just visit our website: Join Comm2A.
About Commonwealth Second Amendment:
Commonwealth Second Amendment (www.comm2a.org) is a grassroots civil rights organization dedicated to promoting a better understanding of rights guaranteed by the Second Amendment to the United States Constitution. Comm2A's efforts include educational programs designed to promote a better understanding of Massachusetts and Federal firearms laws and rights as well as programs to defend and protect the civil rights of Massachusetts gun owners.