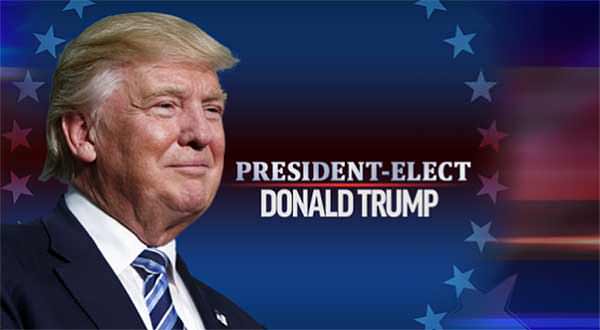 USA -(Ammoland.com)- The year 2016 is swirling down the drain of history and soon it will be gone without a blurb.
While we have mixed emotions as one year passes into the next, it is good to think of friends lost, new friends found, knowledge gained, challenges ahead and the big one – unfinished business.
For gun owners, the unfinished business category looks like a restaurant kitchen at closing time on the busiest night of the year. There is so much left to be done, and maybe only four years to do it.
For the last eight years, we have been on defense; now we must immediately go on offense. Offense is much tougher to execute because it takes more planning, resources, energy, teamwork, commitment and just more of everything.
The euphoria of Donald Trump's victory ends at Midnight on December 31st. The battle then begins anew, in earnest.
The gift giving part of the holidays is past, and now comes the best part – after Christmas sales. Now is the time to consider that gift you really wanted that no one gave you. If you aren't sure what that is, consider taking yourself to a shooting range. Many old indoor ranges have remodeled and there are new indoor ranges popping up everywhere.
The new indoor ranges are spectacular. Comparing ranges from the time I started shooting to the ones now, is like the difference between Wagon Train and Star Wars. Outdoor clubs have and are also going through big improvements. Some clubs are full, but there are still quite a few out there accepting memberships. Investing in range time is one of the best things you can do for yourself.
Remember, each shot you fire down range is the sound of freedom.
Recently, I ran across a couple of lame stream media articles questioning whether having a firearm is a good choice for senior citizens. Being a senior citizen myself, I don't appreciate being portrayed as some helpless, incompetent boob. Seniors make a great target for thieves, thugs and various varieties of the socially engineered slime we are forced to live with in our overly permissive society.
I have taught many seniors how to properly use a firearm in self-defense and they are much safer and more confident for the experience. Besides, there is always that chance that one of these seniors will dispatch one of these creeps, save their own life and deprive the lame stream media about some whiny story about assaults on the elderly.
Of course, we will hear the same old boohoo story about how the perpetrator, after getting out of prison for the third time, was finally getting his life together.
Now is the time for gun owners to make their New Year's Resolutions. Here are a few suggestions, in case you haven't made yours yet:
I resolve to continue to support gun rights organizations because I know the battle isn't over yet (I suggest the ISRA, for one)
I resolve to practice my marksmanship one more time, per month.
I resolve to get new people into the shooting sports.
I resolve to become more active in my shooting and state association.
Happy New Year!
Thanks for being a member.
Upcoming Events:
Check out our website for more information!
Saturday, January 7, 2017:
Range Work Day – 8 to 4
Saturday, January 14, 2017:
Winter Wars at ISRA Range – 9 to end
Check out ISRA's website. Tell us what you think!
Follow the ISRA on Twitter and Facebook.
Give the gift of an ISRA membership. Not an ISRA Member? Join Today!