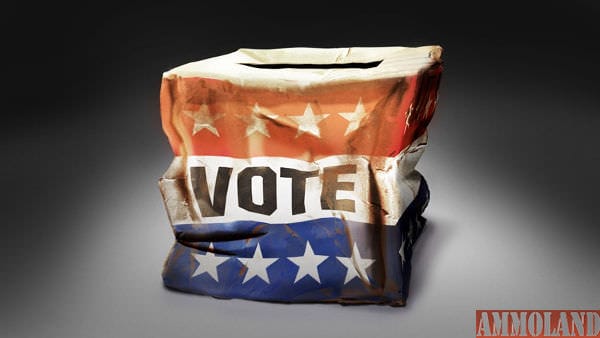 Virginia – -(Ammoland.com)- This coming Tuesday, January 10, 2017, there will be a Special Election in two Virginia Senate districts (9 & 22) and one House of Delegates district (85).
VCDL-PAC endorses MARK PEAKE and COREY FAUCONIER for Senate!
Senate District 22
——————
MARK PEAKE is running to replace Tom Garrett in the Virginia Senate. He turned in a VERY PRO-GUN survey, advocates for Constitutional Carry on his website, and is a VCDL member! His Democrat opponent has ignored our survey, and is a former McAuliffe appointee.
Furthermore, the loss of this seat to the Democrats would return the Senate to RABIDLY anti-gun leadership. THIS MUST NOT HAPPEN!
Tom Garrett leaves HUGE shoes to fill, but no one will do it better than MARK PEAKE!
Senate District 9
—————–
COREY FAUCONIER is running to replace Donald McEachin. Corey's opponent has a wildly anti-gun record in the House of Delegates, and would continue McEachin's legacy of contempt for the Second Amendment and our rights.
House of Delegates District 85
——————————
Neither candidate returned the VCDL Candidate Survey and so there will be no endorsement in this race.
—
Not sure what District you're in? You can find out at: http://whosmy.virginiageneralassembly.gov/ (Put your address info in the upper right hand corner of the screen.)
If you live in the 9th or 22nd Senate districts, be ABSOLUTELY CERTAIN to turn out THIS COMING TUESDAY, January 10th, and vote for COREY FAUCONIER (Senate District 9) or MARK PEAKE (Senate District 22).
Bob Sadtler
Chairman, VCDL-PAC
About Virginia Citizens Defense League, Inc. (VCDL):
Virginia Citizens Defense League, Inc. (VCDL). VCDL is an all-volunteer, non-partisan grassroots organization dedicated to defending the human rights of all Virginians. The Right to Keep and Bear Arms is a fundamental human right.
For more information, visit: www.vcdl.org.