By John Crump
John Crump interviews Firearms Trainer Baraka James about the Modern American Shooting and Firearms Organization.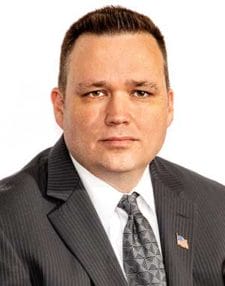 U.S.A. –-(Ammoland.com)- The Modern American Shooting and Firearms organization (MASF) is a 501(3)(c) nonprofit organization founded in 2011 to increase the ability of firearms education.
Their core mission is to make gun training available to everyone regardless of financial situation by offering financial scholarships to people who cannot afford to pay for training. MASF is currently fundraising to build a facility in the Mid Atlantic region that will help satisfy this mission.
Baraka James is the founder and president of MASF, and I had a chance to sit down and discuss the growth of MASF with him as well as other topics in the firearms community.
John: What is your background?
Baraka: I have been shooting since I was 18. I have been shooting for around 26 years. It's hard to count when you get old. I started seriously shooting in 2012 when I started training with actual certified trainers. So overall 26 years but seriously shooting since 2012.
John: What firearm do you carry on a daily basis?
Baraka: I carry two. I switch back and forth between a gen 3 Glock 19 and a gen 3 Glock 17. I am currently carrying the Glock 17. I prefer the full size over the compact.
John: What is MASF?
Baraka: Modern American Shooting and Firearms. We are a 501(3)(c). That means we are a non-profit education based charity.
John: What does MASF do?
Baraka: We are currently raising funds for our core mission. It is a long mission statement that can be found on our website (https://www.masf.co). Basically at this point we are fundraising, but our plan is to be fully funded to purchase property to build our ranges and our training facility.
Once we have our property and our facilities we plan on giving financial scholarships for regular law abiding citizens who can not afford to train normally.
It will be open to anyone. We don't care where they are from. Anyone will be able to write into us and fill out an essay, give us a copy of their W2s securely so we can make sure everything jives well. Then we will do a brief background check.
We will then provide the opportunity for them to come shoot and train at our place, or train with other various trainers around the country if they are not from the Mid Atlantic area where we plan to build our facility free of charge.
John: How many members does MASF have?
Baraka: We have over 2000 members nationwide.
John: Wow, that is bigger than I thought. What do you think the biggest challenge facing the firearms community is?
Baraka: Lack of education, and that is what we are evangelizing on. Our organization is a non profit education based charity. Our whole mission is to promote firearms education and firearms safety, learned through proper education. It is essential for law abiding citizen gun owners to have safety training and a proper mindset, The problem is most new shooters have not yet developed those skills.
They learn by proxy from family and friends. The problem with that is that they don't understand the subtle nuances when it comes to not only shooting, but gun laws, how to carry, and it just goes on and on. Their education is not complete. It is like you learning something from a friend instead of learning something from a professional. We want everybody to have the ability to learn from a professional.
John: You have been a proponent of repealing the NFA. Why is that?
Baraka: Unfortunately being a charity we cannot talk about that, or gun laws. We can only talk about education. Repealing the NFA is more of a personal issue to me.
John: Fair enough. What can people do to help MASF reach their goal?
Baraka: Well, biggest thing we need is honestly funding. We need people to donate to our cause. The more we get the closer we get to purchasing our land, and then once we purchase our land we can use that to generate income for our cause. Then we can realize the rest of our dream.
Basically it is going to be like "Field Of Dreams." "If you build it they'll come," and that is the truth. So at this point we just need funding. We need people to donate to our cause so we can get what we need done.
John: If someone joins MASF what is the benefit to them?
Baraka: Since it is a charity their hearts have to be into it. They have to agree to our mission statement. That is what's in it for them. The only sole benefit is to get other law abiding citizens in our country to get educated so they can be able to defend and take care of themselves. It will help and benefit our whole society.
John: Are you willing to take on any corporate sponsors?
Baraka: We actually got a bunch lined up right now that we are going to be doing a press release about in the third week of February. We got a total of ten new corporate sponsors and we are always looking for more. If anyone want to inquire about it they can email us at [email protected]
John: Do you see the firearms community growing in the future?
Baraka: I absolutely see it growing. I have seen it myself every year. More and more people are becoming aware and understanding that they need to become responsible for their own personal well being and safety. That is a great thing because that is what our founding father intended. They wrote the second amendment to recognize our god given right so we could could protect our homes, our families, and ourselves.
John: How can people get more information about MASF?
Baraka: Just go to our website at www.masf.co, read our mission statement, and find out what we are all about?
About John Crump
John is a NRA instructor and a constitutional activist. He is the former CEO of Veritas Firearms, LLC and is the co-host of The Patriot News Podcast which can be found at www.blogtalkradio.com/patriotnews. John has written extensively on the patriot movement including 3%'ers, Oath Keepers, and Militias. In addition to the Patriot movement, John has written about firearms, interviewed people of all walks of life, and on the Constitution. John lives in Northern Virginia with his wife and sons and is currently working on a book on the history of the patriot movement and can be followed on Twitter at @crumpyss or at www.crumpy.com.