By Mike Searson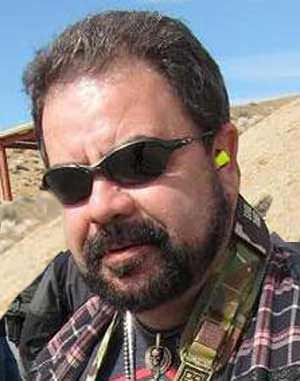 USA –  -(Ammoland.com)- The Glock 17 MOS Pistol was announced today by GLOCK.
AmmoLand had access it along with the Glock 19 MOS Pistol, in advance, so we can bring you these reviews.
No, we still have not seen the carbine or either of our "dream guns" (Long slide 45 with MOS slide and factory threaded barrel or a 6″ factory 357 SIG with MOS) but MOS (Modular Optic System) is still a common factor in the release of the Glock 17 MOS Pistol and the Glock 19 MOS Pistol from Glock.
First the Glock 17 MOS Pistol. This is the tried and true model 17 in a Gen 4 configuration with interchangeable back straps and the addition of the Modular Optic System.
Until now if you wanted to equip your Glock with a Trijicon RMR, Burris Fast Fire, Leupold Delta Point or other red dot optic, you had to either mount it in the factory dovetail or send your slide out to have it milled by a gunsmith.
With the MOS, the Glock 17 truly becomes "plug and play". Select the appropriate mount for your optic, install it and you are ready to rock. If you get tired of it and want to try another model or go back to regular irons, you just need to change the plate and are not married to an optic due to the milling performed by the gunsmith.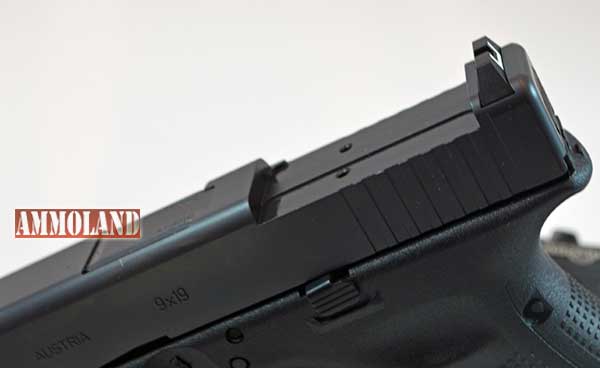 Glock 17 MOS Pistol The Good
First we tried the Glock 17 MOS with factory sights and found it true to the standards for accuracy and reliability that Glock has always been known for.
We installed a Burris Fast Fire II ( http://goo.gl/hvQwqf ) and found the pistol shooting true to point of aim. The Fast Fire let us reach out a bit further than normal and we were impressed with the results on steel.
Glock 17 MOS Pistol The Bad
Someone has to say it, so we will get it over with. The problem with the factory MOS is that it kills your iron sights (or in this case plastic with a steel insert). Should your red dot fail or otherwise be rendered useless, you have to fall back to point shooting.
This can be corrected by installing taller iron sights or suppressor sights, but we kind of wished they would come like that from the factory.
Glock 17 MOS Pistol The Reality
If you are a Glock hater or already have your 17 set up with an optic, this may not interest you much, but if you have been on the fence about running a red dot on your Glock, this may be what you have been waiting for.
We have been a fan of the MOS since holographic sights like the Burris Fast Fire have become light enough to run on a pistol's slide. Back in the day you would have to mill your frame and use a mount that rode over your slide to get the benefit of a red dot sight. This was not only costly, but had the potential of damaging the frame as well as voiding the pistol's warranty.
It may not be the huge leap forward we have seen with Glock in the past year with a truly innovative model like the slim line Models 42 and 43, but hope to see the MOS configuration graduate to other pistols in the line up like the Models 22 and 23.
That and our cautious side would prefer to see useable back up sights from the factory.
About Mike Searson
Mike Searson's career as a shooter began as a Marine Rifleman at age 17. He has worked in the firearms industry his entire adult life as a Gunsmith, Ballistician, Consultant, Salesman, Author and was first certified to teach firearms safety in 1989.
Mike has written over 2000 articles for a number of magazines, websites and newsletters including Blade, RECOIL, OFF-GRID, Tactical Officer, SWAT, Tactical World, Gun Digest, Examiner.com and the US Concealed Carry Association as well as AmmoLand Shooting Sports News.
Home page: www.mikesearson.com
FB: www.facebook.com/mike.searson
TWITTER: www.twitter.com/mikesearson