By Mike Searson
We found the Tristar C 100 Pistol to be a true bargain shooter that had everything one could want in a CZ-75 Compact Clone.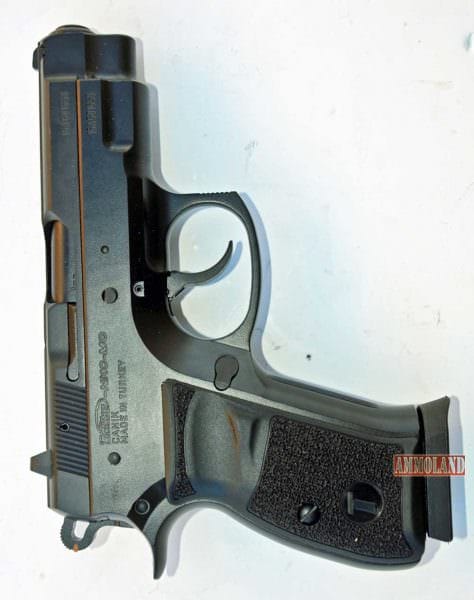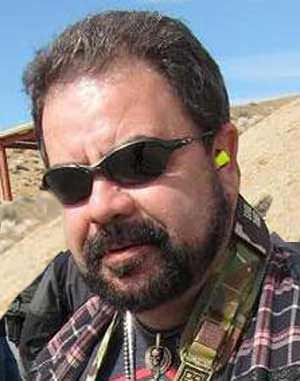 USA –  -(Ammoland.com)- TriStar Sporting Arms recently sent us a C100 pistol to try out. Made by CANIK of Turkey, we were impressed with this CZ-75 Compact clone and were convinced that we had a genuine CZ in hand when we took it out of the box.
We have always had a soft spot for CZ pistols and their clones. Back in the 1980s a genuine CZ-75 was one of the hardest handguns to find in the West, due to the Cold War. We had to make due with clones made in Italy by Tanfoglio for what seemed like the longest time. We carried an Israeli version while working in Guatemala a few decades ago and while we always have a few CZs in our safe, we still enjoy the occasional CZ clone when we get a chance to try one out.
The first thing we noticed about the Tristar C 100 Pistol was how compact it was. The grip fit our hand comfortably and seemed a bit thinner than the full sized pistol. We checked and made sure that our larger magazines would fit and function in the C100 and they did so, flawlessly.
We were a bit concerned by the low MSRP of $429!? for the pistol and were waiting for the catch.
Tristar C 100 Pistol – The Good
The slide rides inside the frame, instead of over the frame rails like a 1911, HK SIG or Glock. This allows for a low bore axis more in line with the shooter's hand.
Fit and finish is wonderful on these pistols with a high-temp Cerakote coating. The pistol has the look and feel of a custom piece that has been completely de-honed for concealed carry.
We really liked the lightweight alloy frame on this one for keeping the weight down and just like a CZ, the grip frame melts into your hand and allows the pistol to "point" quite naturally.
The CANIK C-100 is simply an easy handgun to shoot well with its grip shape and low bore axis.
Tristar C-100 Handgun – The Bad
Despite the serrations on the slide, if you are not familiar with the CZ-75 design, it can take some getting used to. We are a fan, but as we do not shoot pistols with slides inside the rail very often, it always takes us a bit of time to regain the muscle memory on manipulation.
We do not have a dislike for DA/SA pistols and do not mind carrying a CZ or clone in "cocked and locked" fashion, but wish that this one came with a de-cocking lever. To carry "uncocked and locked" requires squeezing the trigger to lower the hammer on a live round. It is cool if you can consistently pull that off, but will suck the one time you slip up. (DANGER) This is why the IDF has a method of carrying a pistol with no round in the chamber. In that case you just have to remember to rack that slide on the draw.
If you are familiar with the pistol's manual of arms that is great. If you are coming over from the striker fired world or even the 1911 side of things pay attention and realize what safeties are present and which ones are not.
Tristar C 100 Pistol – The Reality
For an inexpensive handgun, we expected a lot worse in the accuracy department. The C-100 was fired at 50 feet and our five-shot groups ranged from 2.26" to 3.45".
Once again we relied on Freedom Munitions 115 grain FMC ammunition and in 200 rounds we did not have a single malfunction. Firing various other types of loose ammo we had on hand from 124 grains to 147 grain subsonic loads did not affect the accuracy or reliability one bit.
We found the Tristar CANIK 100 Pistol to be a true bargain shooter that had everything one could want in a CZ-75 Compact Clone.
It is a proven design that continues to see service around the world. Accuracy was more than suitable for the price range and the pistol ate everything we fed it with no problems at all.
Some folks may want to leave a pistol like this in their vehicle, boat, cabin, etc. due to its low cost. Do not let that fool you. This is a pistol that is meant for much more than that.
That's right, there was no catch. The Tristar C one hundred was just a nice pistol at an affordable price.
Manufacturer: CANIK
Distributor: TriStar Sporting Arms
Caliber: 9 mm
Frame: aluminum alloy
Barrel: 3.9″
Rifling: six-groove, 1:18″ RH twist
Magazine: detachable-box; 15-round capacity
Trigger: single-action, 4.5 lbs.; double-action, 12-lbs.
Overall Length: 7.16″
Width: 1.37″
Height: 5″
Weight: 24 oz.
MSRP: $429 (Must Buy)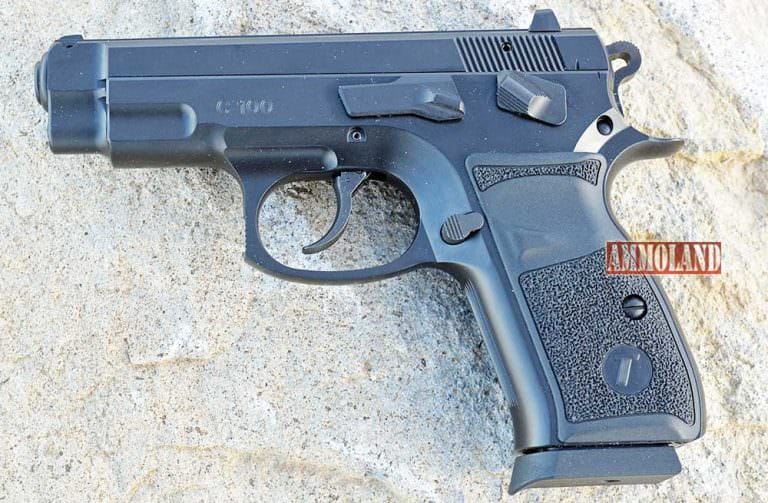 About Mike Searson
Mike Searson's career as a shooter began as a Marine Rifleman at age 17. He has worked in the firearms industry his entire adult life as a Gunsmith, Ballistician, Consultant, Salesman, Author and was first certified to teach firearms safety in 1989.
Mike has written over 2000 articles for a number of magazines, websites and newsletters including Blade, RECOIL, OFF-GRID, Tactical Officer, SWAT, Tactical World, Gun Digest, Examiner.com and the US Concealed Carry Association as well as AmmoLand Shooting Sports News.
Home page: www.mikesearson.com
FB: www.facebook.com/mike.searson
TWITTER: www.twitter.com/mikesearson