By Sam Hoober
Alien Gear Holsters' Sam Hoober lays out what makes for a good full-size gun for CCW and his pick of the best full size handguns for concealed carry.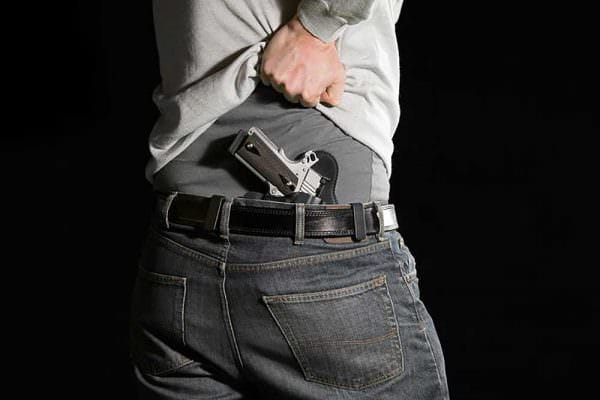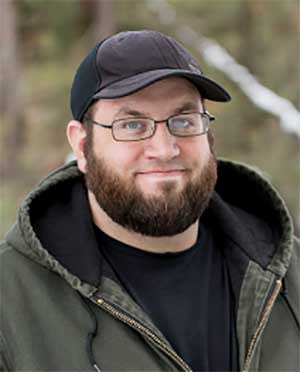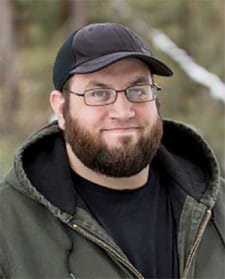 USA – -(Ammoland.com)-  While some people do conceal and carry a full-size pistol on a daily basis, it is not the easiest thing to do – which is why full-size handguns have given way to compacts and subcompacts as the dominant CCW pistols in recent years.
However, there are some people who insist on a larger handgun for daily carry for a number of reasons.
After all, the best gun to have on you in case things go south is one that you can shoot well and some people just don't find most small pistols measure up to their satisfaction.
What Makes for the Best Full Size Handguns for Concealed Carry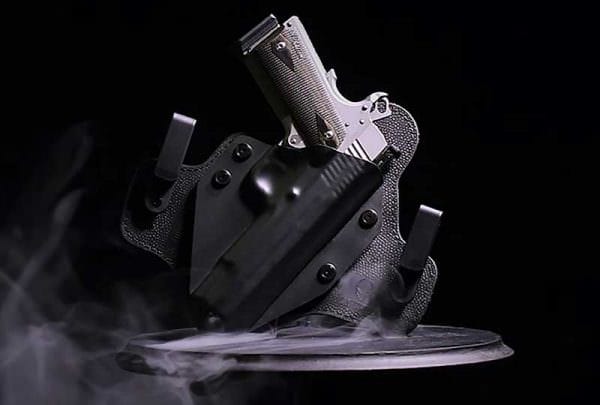 You can conceal a lot of gun under a coat with the right holster, so pretty much anything up to, say, a Desert Eagle or the largest of revolvers can be concealed. However, there are some full-size guns that are easier to conceal in a high-riding OWB or even IWB holster than others.
Length is obviously better on the short side, so barrel lengths of 4.5 inches or less and overall length of 7.5 inches or less would be preferred…though depending on whom is carrying it, this might not be uber-necessary.
Width is another crucial factor, as a fat double-stack handgun tends to print more as fewer layers of clothing are covering it. A 1.5-inch-wide Sig may conceal easily under a sport coat, but under a polo may be blatantly obvious. As a result, something a bit on the slimmer side is a good idea – 1.3 inches or less would probably be best. Single-stack magazines would be best, though the odd slim double-stack is out there.
Weight is negotiable; after all, a hefty pistol can be countered with a good holster and – perhaps most importantly – a good gun belt. Obviously, less than 4 pounds is a good idea, and closer to 2 pounds would be best.
Granted, when it comes to full-size guns, finding one that's easy to carry daily compared to the bounty of smaller guns on the market can be difficult…or is it?
However, it's not as if an easier-to-conceal full-size gun is impossible. Here are some good examples of an easier-concealing full-size with the above best attributes in mind:
Here are my pick of the Best Full Size Handguns for Concealed Carry
Smith & Wesson SD9VE 4in Full Size Pistol
Springfield Armory XD(M) 3.8in Pistol
Ruger SR1911 Lightweight Commander Pistol
Glock G17 Semi Auto Handgun
Sig Sauer P225-A1 Handgun
S&W Model 686 Plus Revolver
Ruger SR1911 Standard Pistol
Ruger SP101 3 inch Revolver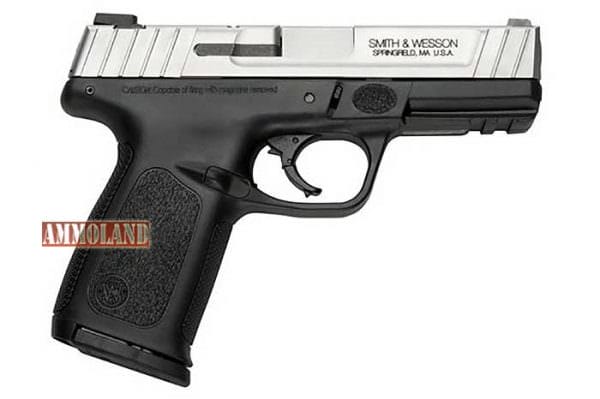 The SD9 VE and SD40 VE are the last vestiges of the Sigma pistol platform, but curiously enough, sufficient numbers of them sell to keep the models going. That likely has to do with the sub-$400 price point (MSRP is $369 or less) and the ease of operation. You get a double-action-only trigger (about 8 pounds) and that's about it. Capacity is 16 of 9mm or 14 of .40 S&W, but the 4-in barrel, 1.3-in width and light weight – under 23 oz unloaded – make them an easy pistol to conceal for being full-size. There's even an accessory rail.
The subcompact double-stack variants of Springfield's XD line – and the single-stack XD(S) – are more popular CCW guns, but if you wanted to tote one of the larger pistols, the XD(M) 3.8 is your best bet. It has the full-size grip and capacity (19 rounds of 9mm!) but the XD(M) compact's barrel length. Overall height is fairly tall, at 5.75 inches, but length is less than 7 inches and overall width is 1.18 inches. If you carried in a holster with a cant angle a bit steeper than the FBI cant, you'd probably have an easy time of keeping it concealed and that is why it makes my list of best full size handguns picks.
One of the most popular "big" guns for concealment is the 1911 and for those who don't want to carry a Gov't frame but find the Officer frame too small, there is the Commander. Dozens of companies make them, ranging in price and features from bare-bones on the cheap to fully-loaded and insanely expensive. The Commander models like the Ruger SR1911 Lightweight Commander Pistol have shorter barrels (4.25 inches is common, though there are shorter examples) than the Gov't frame, but has the same overall height (5.5 inches) and carrying capacity – 7 rounds of .45 ACP, as JMB intended. You can also find them chambered in 9mm, the odd one in .40 S&W and even – and at that very rarely – in .38 Super.
The original poly striker Wonder Nine is also fairly popular with folks who conceal a full-size handgun. The overall length is right at 8 inches, and width is a manageable 1.18 inches. Height is 5.43 inches, which is less than the standard 1911, and the unloaded weight is a manageable 25.06 oz. Carrying capacity is 17 rounds of 9mm. The 17 may not be for everyone, but you'd be hard-pressed to do better in the best full size handguns category.
The recently-resurrected SIG P225-A1 Pistol is much like the other classic Sig Sauer service pistols. It's big, it's heavy, it's a double/single-action semi-auto, it has the frame-mounted decocker and it's built to take whatever you can throw at it and more. (It's also expensive; MSRP is $1,032.) However, unlike the P220, P226 or P229, it's a single-stack, carrying 8 rounds of 9mm. It's not quite small enough to be compact, but just a hair smaller in terms of length and height than many other service guns, with a 3.9-in barrel and height of 5.2 inches.
However, if you want something big enough to shoot with surgical precision but trimmed for carry…this is one of the best.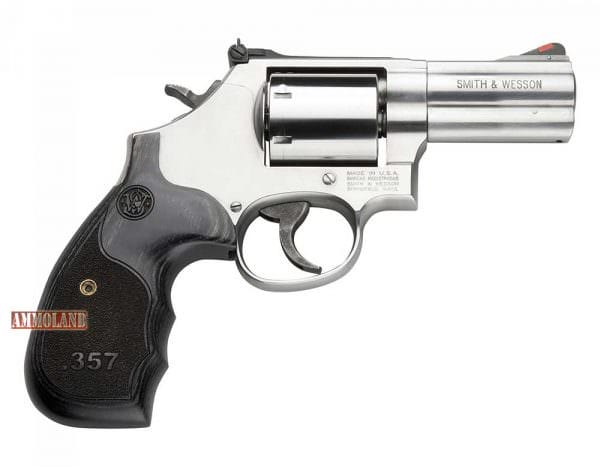 Revolver fans – thought we'd forgotten you? Hardly! The Model 686 Plus is a compact L-frame, with a 3-inch barrel but a 7-round cylinder, so you get one more of .357 Magnum/.38 Special. The former Distinguished Combat Magnum is still not the tiniest by any stretch – it's just over 8 inches in overall length, the cylinder is almost 1.6 inches wide (which isn't easy to cope with) and it weighs just under 36 ounces unloaded.
That said, the L-frame is more capable of handling full-house .357 Magnum loads and if you want a Magnum for daily carry that can actually shoot the hot stuff…this would be one to acquire.
Sure – it's big, it's longer than even a good deal of service pistols with a 5-in barrel and 8.5-inch overall length. Sure, it weighs more than 3 pounds loaded. However, it's still arguably the most popular, aka: best full size handguns for concealed carry. The Ruger SR1911 Standard Pistol in our example demonstrates the slim dimensions (1 inch at the slide) that make it easier than almost any other service-grade pistol on the market to put in an IWB holster or carry in a high-ride OWB. Given the number of firms making them, you can easily put one in the safe or on your waist for not a whole lot.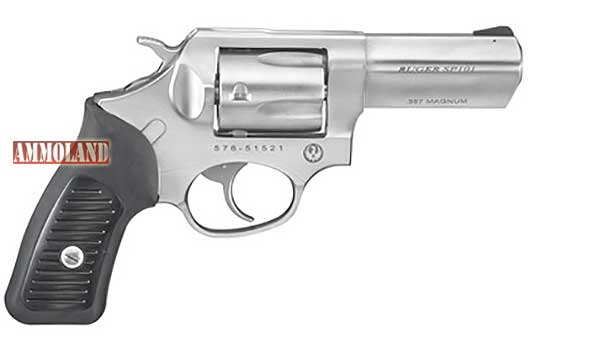 The Ruger SP101 isn't a full-size revolver, sure…but it's bigger than a compact and smaller than the GP100, which is an enormous hunk of metal. It also only carries 5 rounds of .357 Magnum or .38 Special, instead of the 6 that many prefer. However, it's lighter (under 30 oz) and small enough for easier concealment. The 3-in barrel version is only 8 inches long, which is certainly surmountable. It's also arguably the best full size handgun in a compact magnum available, so wheel gunners take note.
There are probably a few more "bests" I forgot or could have mentioned, so sound off in the comments if you can think of a good full-size(ish) pistol that's easier to concealed carry than a good number of other full-size pistols.
About Sam Hoober
Sam Hoober is a contributing editor at aliengearholsters.com, as well as for Bigfoot Gun Belts. He also writes weekly columns for Daily Caller and USA Carry.