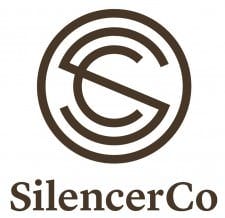 USA -(Ammoland.com)- We strive to create the best products possible, but without our dealers, we wouldn't be able to get those products into the hands of our loyal customers.
It's for this reason that SilencerCo has kicked off our new blog series, the Dealer Spotlight.
This series will focus on dealers who truly go above and beyond in the name of customer service and experience.
We're starting the series with Defender Outdoors, a SilencerCo dealer out of northern Texas.
With a try-before-you-buy mentality, exceptional customer service, and state-of-the-art range, it's no wonder customers continue to flock to Defender Outdoors.
Read more about what sets them apart by clicking the image above, and if you find yourself in northern Texas, be sure to stop by.
About SilencerCo:
Born and bred in the land of the free, SilencerCo started life when two men in a garage machined, welded, and shaped their dreams into reality. They had one core belief: Guns don't have to be loud. Now in our eighth year of existence, SilencerCo makes more silencers than anyone else in the market. We set the bar high for quality and innovation because in the end, that's all that matters.
For more information, please visit their website.