AUSTIN, Texas -(Ammoland.com)- A Girl & A Gun (AG & AG) announces that Smith & Wesson is the Presenting Sponsor of the AG & AG National Conference.
This marks the fifth year of the partnership between these two respected brands in offering this annual training conference.
The 5th Annual National Conference Presented by Smith & Wesson will take place from April 20 – 23, 2017, at Reveille Peak Ranch outside Burnet, Texas. More than 320 women shooters and 50 staff instructors will participate in the event.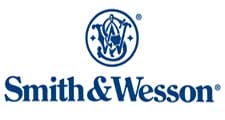 Attendees will rotate through six to ten modular training sessions on a wide range of topics. World Champion Annette Aysen of Team Smith & Wesson will be teaching session throughout the weekend as part of the all-star lineup of professional instructors.
"Smith & Wesson was the first brand to believe in our mission five years ago of offering top-tier training to a female audience," says AG & AG Founder Julianna Crowder. "With its long history in American shooting sports, Smith & Wesson led the industry in generously sponsoring efforts to advance women in the shooting sports. We are grateful for their support," said Crowder.
This event welcomes women from 63 chapters and 29 different states. Ages range from 13 years old through mid-70s, and training sessions are tailored for beginners through expert-level marksmen.
Sessions include training on all firearms platforms, as well as force-on-force, unarmed defense, long-range, IDPA/USPSA/3GN, sporting clays, self-defense, lectures, reloading and ballistics, and more throughout 36 bays, 4 classrooms, and several meeting spaces.
Registration is open to all AG & AG members and Chapter Facilitators at AGirlandAGun.org/conference.
About A Girl & A Gun:
A Girl & A Gun (AG & AG) is a nationwide training organization whose events have been successful stepping stones for thousands of women into the shooting community and fostered their love of shooting with caring and qualified instructors to teach them. They break barriers for women and girls in the area of self-defense and in pistol, rifle, and shotgun shooting sports by welcoming beginners to learn the basics of safe and accurate shooting and providing experienced shooters with advanced-level instruction.
Learn more on their website.